"VELLO BIKE +" - ELECTRIC & FOLDING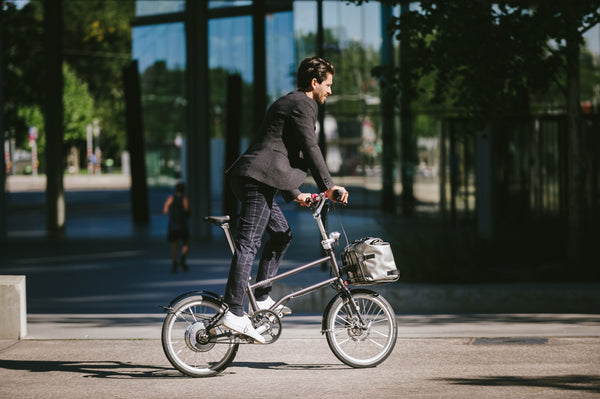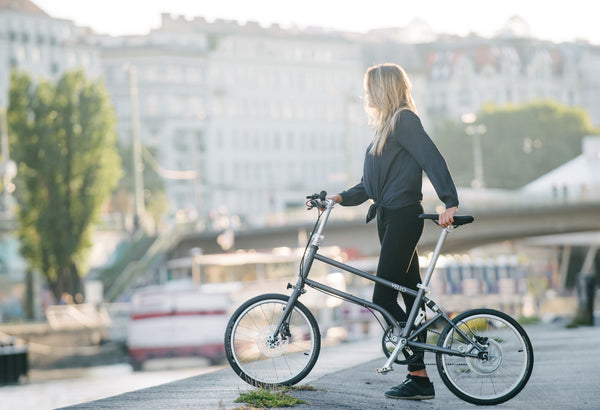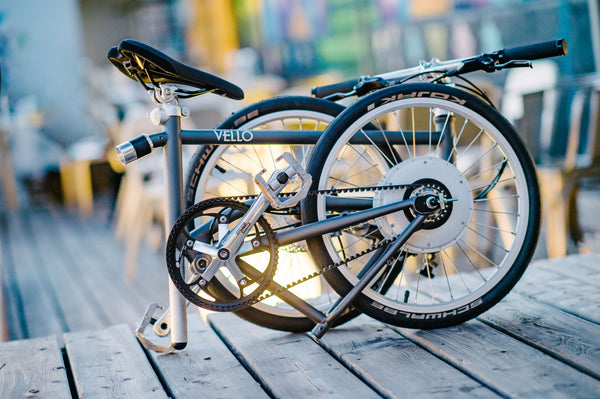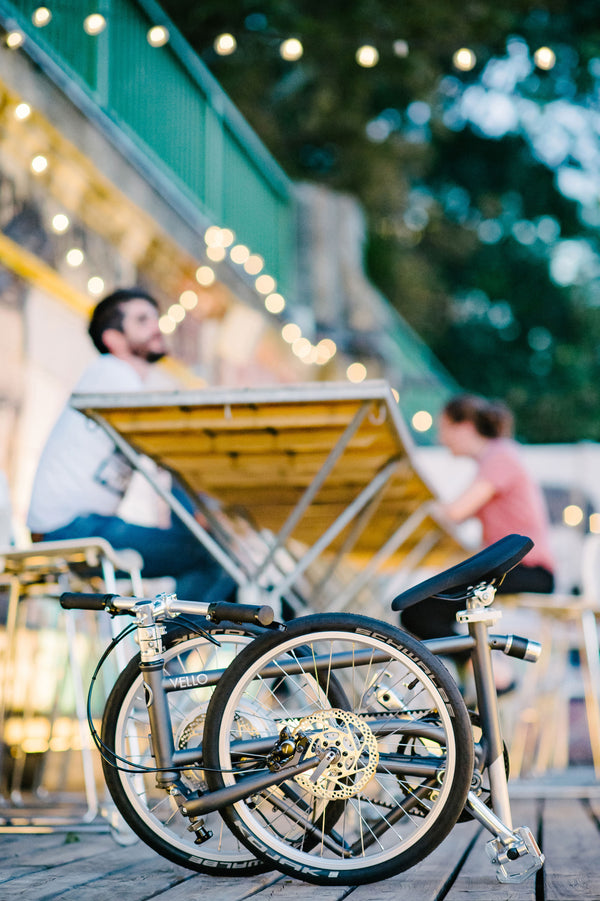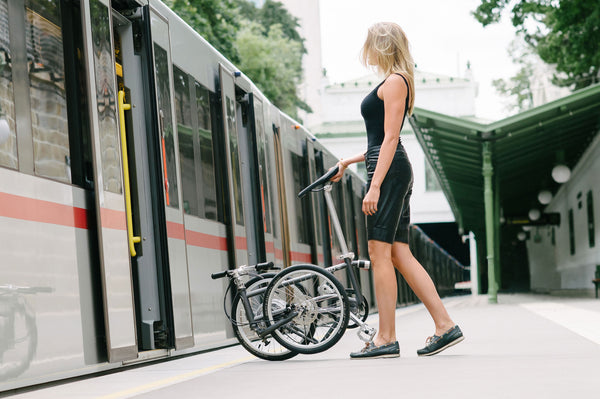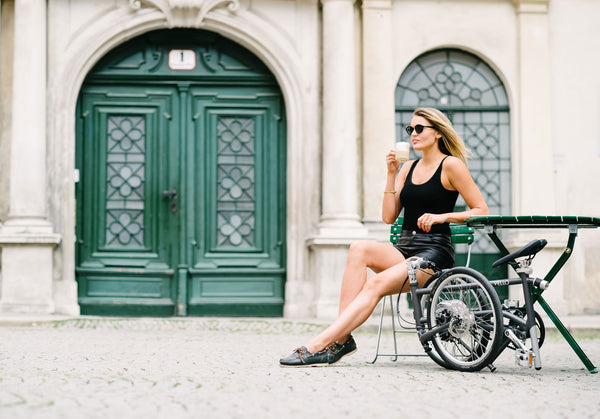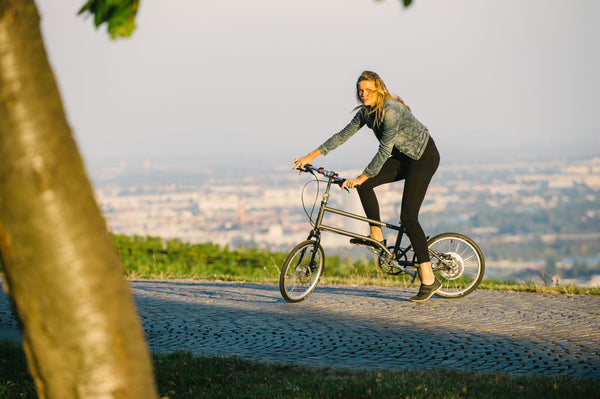 The "VELLO BIKE+" is the first electric folding bike with a self-charging battery system.

The integrated technology allows up to 100% energy recovery. On descents and during braking maneuvers the battery recharges infinitely.

With its 13.9 kg the "VELLO BIKE+" is undoubtedly the lightest of all electric folding bikes.

Using the dedicated smartphone application you can configure the "VELLO BIKE+" according to your desires and needs: activate regenerative braking, get an extra boost when you need it, turn the system on/off and go of a mode of
power to another.

The system allows in particular to lock the bike and activate the movement alarm. As soon as someone tries to move "VELLO Bike+", the telephone alert is triggered.

Thanks to its hingeless frame and its 20" wheels, you benefit from extremely stable handling and driving experience.

Once folded, the "VELLO BIKE+" can be stored in the trunk of a car, placed under a desk and accompanied on your journeys by public transport.

Saddle and handlebar height are adjustable without tools to accommodate riders from 1.55m to 1.95m.

The "VELLO Bike+" received the highest distinction for its design,
the Red Dot Award "Best of the Best", the "European Product
Design Award", the "Good Design Award", the "Austrian State Prize" and the "German Federal Award for Ecodesign".

Find below a video to discover how to fold and unfold the "VELLO BIKE+":

FEATURES :
Unisex, chromoly/shock-absorbing with elastomer-magnet folding
Anthracite
Fully adjustable height
Foldable handlebar with ergonomic grips
2nd generation all-in-one Zehus (Italian brand) hub-motor: 250W drive, max. 40 Nm, battery, sensors and BlueTooth connectivity - all integrated into the 20-inch rear wheel
Four sensors, including electronic automatic shifting via grade sensor and 100H bike control
Connection to the motor and control via smartphone (Bluetooth 5.0) with the free app or by remote control (optional)
MAX SPEED FROM ELECTRIC ASSISTANCE TO PEDALING:

25 km/h
Standard charger for "VELLO Bike+" with SchuKo plug, EU, Type F
LOCATION OF THE BATTERY ON THE BIKE:

It is integrated in the motor, placed in the rear hub


About 50 km in Turbo mode and approx. 75 km in hybrid mode. And much more using self-loading technology
Self-charging (super efficient energy recovery) or with charging cable (100% charged in just 3 hours)

Selle Royal Viento, foam matrix
Hydraulic disc brake

Hydraulic disc brake

Belt,

Gates Carbon Drive



Thanks to the slope sensor, the motor provides the function of automatic shifting
Optional :
The "VELLO BIKE +" can be equipped with the "Speed ​​Drive" transmission system offering in addition a Schlumpf gear system located in the crankset. It allows to have a transmission ratio of 1:1.65 and a development of 4.86 m - 7.29 m
Satori Alloy 30.9 x 500mm

20" Schwalbe Marathon Original 40-406

Length 79cm x Width 29cm x Height 57cm
Light and elegant
Aluminum folding pedals
5-year frame and fork warranty with registration on the VELLO website.
The components (with the exception of wearing parts) are guaranteed for 2 years from the date of purchase.
> 1,000 cycles
13.9 kg (without pedals)
MAXIMUM AUTHORIZED TOTAL LOAD WEIGHT:
125kg
- Kickstand for VELLO bike at 29 EUR
- Set of VELLO foldable mudguards (for front & rear wheel) at 89 EUR
- Front rack at 99 EUR
- Foldable rear luggage rack at 189 EUR
- Wireless remote control at 99 EUR
Assembled by hand in the brand's factory in Austria
Download via this link
Close (esc)
SUMMER CLOSURE FROM 29.07 TO 9.08.2023
ANY ORDERS PLACED DURING THIS PERIOD WILL BE PROCESSED FROM 09.08.2023
Age verification
By clicking enter you are verifying that you are old enough to consume alcohol.