STANDARD "HOLLOW RAW SILVER" (SET OF TWO)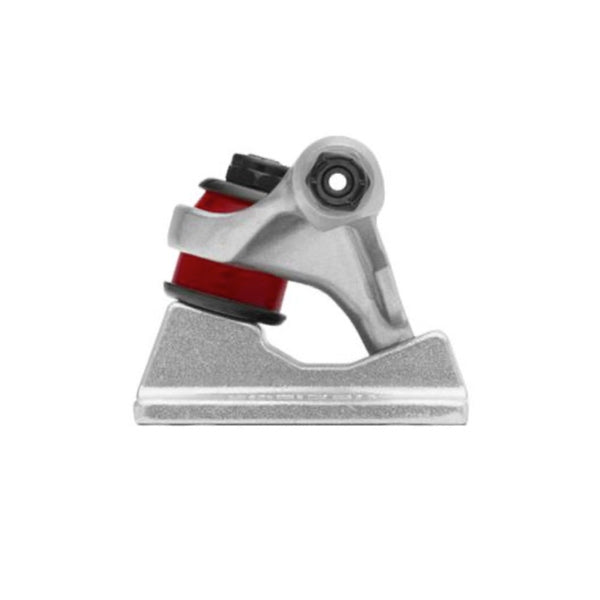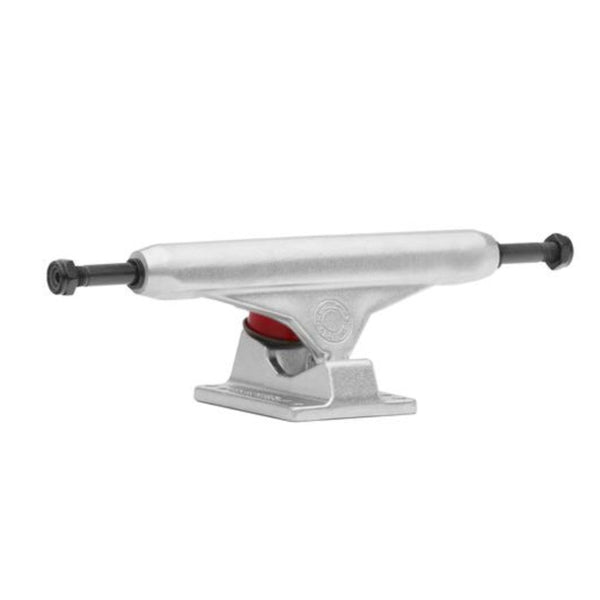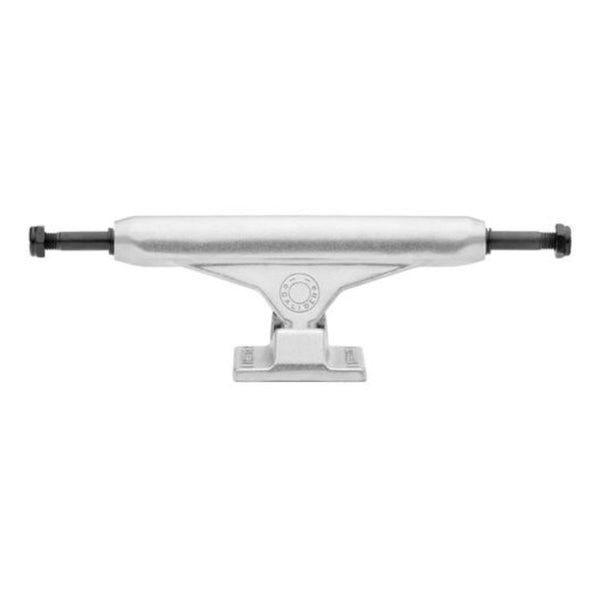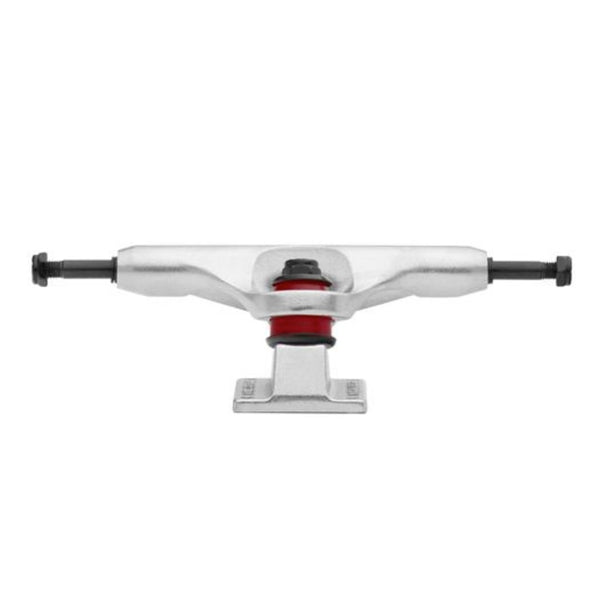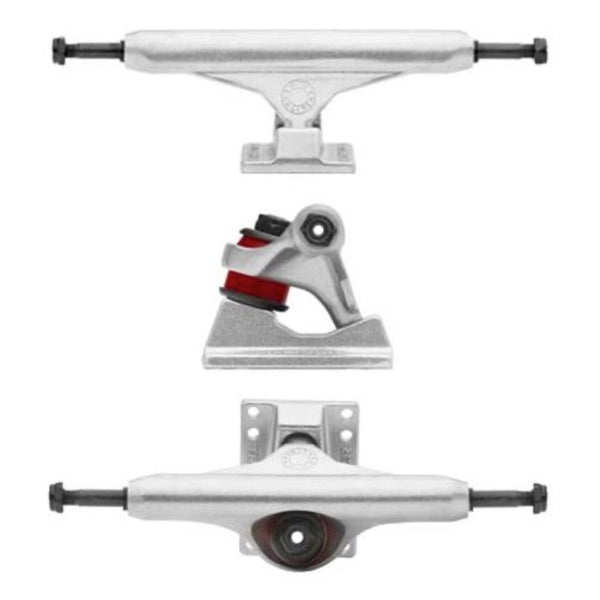 Caliber Truck Co. is an American company specializing exclusively in the manufacture of skateboard trucks.


Founded in 2010, the brand has set itself the goal of creating the best trucks on the market. With a minimalist design approach, Caliber's products are crafted to provide skaters with maximum strength, quality, precision and comfort.

The "HOLLOW" model has the particularity of presenting an interior with a central axis and a hollow kingpin. This innovation makes it possible to have a truck with reduced weight while maintaining extreme solidity.
FEATURES :
Suitable for street-skate, park-skate, ramps, cruising
Axle widths: 8" or 8.5",

depending on the option chosen and subject to availability
Generous space for erasers to allow a very wide choice of customization
Maneuverability and extreme responsiveness, ensured thanks to the 92A compounds of the Blood Orange brand
Universal 8-hole base, allowing multiple configuration options
CALIBER STANDARD TRUCKS SIZE GUIDE:
Close (esc)
SUMMER CLOSURE FROM 29.07 TO 9.08.2023
ANY ORDERS PLACED DURING THIS PERIOD WILL BE PROCESSED FROM 09.08.2023
Age verification
By clicking enter you are verifying that you are old enough to consume alcohol.