SET OF LIGHTS "SUPERNOVA" FRONT & REAR, INCL. BLACK & GRAY FRONT PLATE FOR "LIL'BUDDY" ELECTRIC BIKE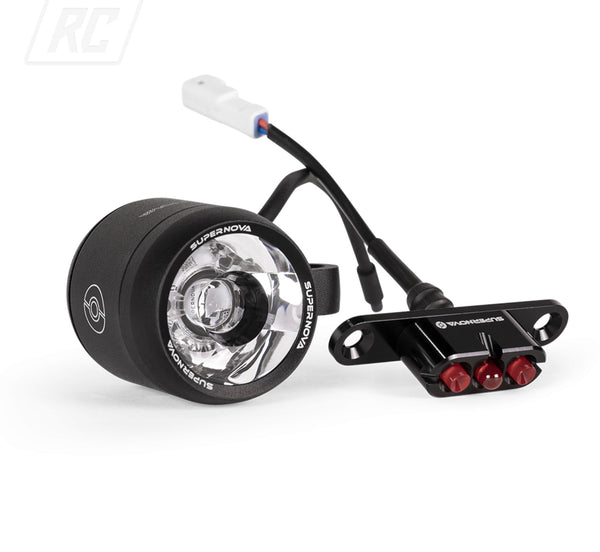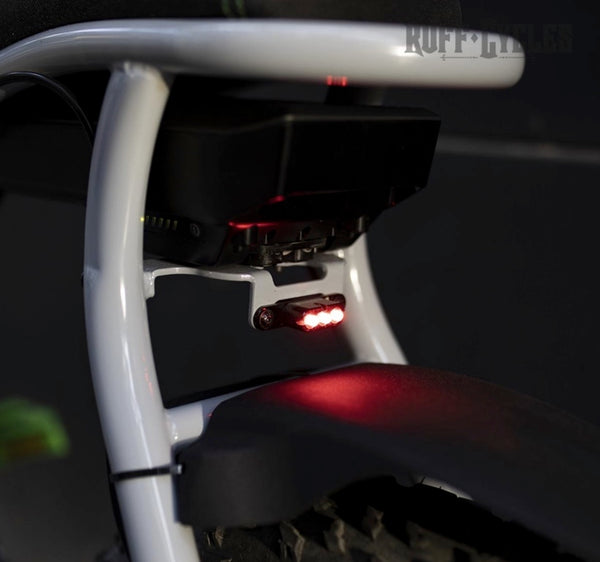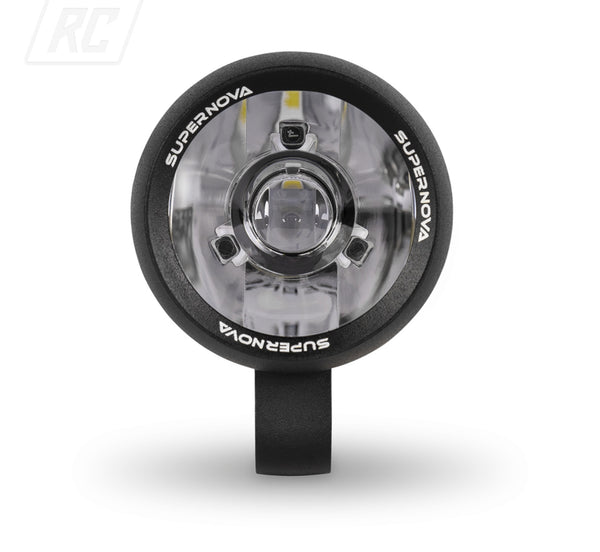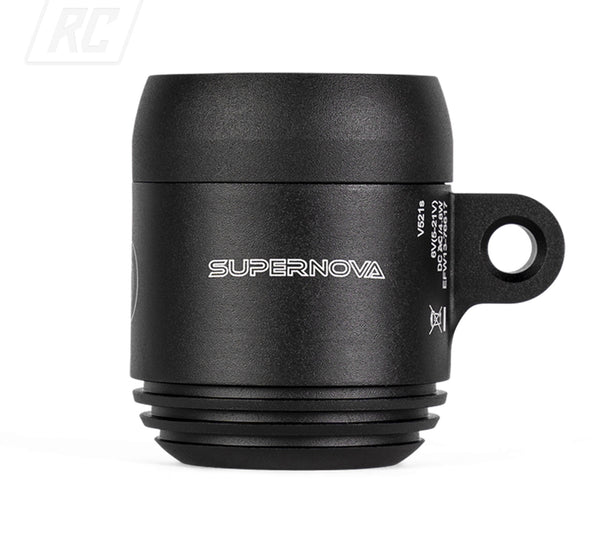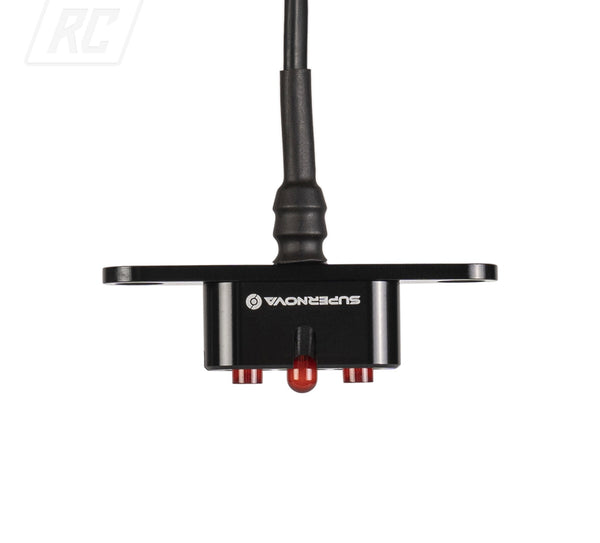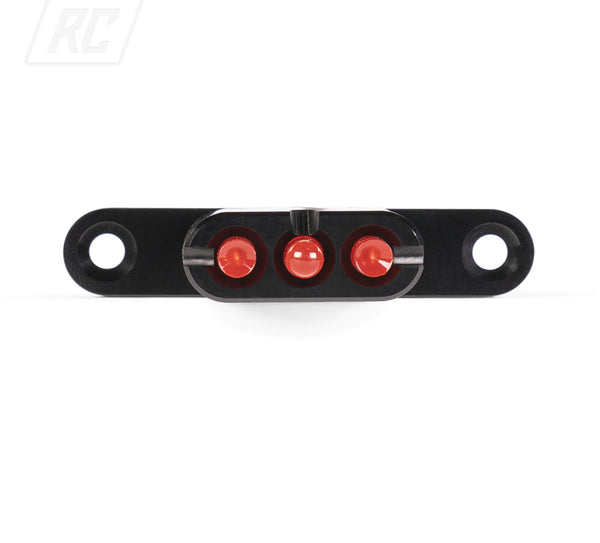 SET OF "SUPERNOVA" LIGHTS

FOR THE ELECTRIC BIKE LIL'BUDDY BY RUFF CYCLES
Equipped with the water-resistant "SUPERNOVA" V521S front lamp, this powerful lamp is made up of 3 Terraflux lenses offering a timeless design.
For the rear lamp, we have chosen the "SUPERNOVA" E3 Tail light 2. Its double-beam technology offers impressive light output towards the rear, as well as 250° side beams. It's one of the brightest rear lights, certified for road use, and it's also 100% water resistant. The "LIL'BUDDY" e-bike is already pre-equipped with a holder for this rear lamp.
Once connected, the two lamps turn on & off with a simple long press on the "+" button on the "Purion" by BOSCH control screen

, fixed to the handlebars of the bike.
A "LIL'BUDDY" protection plate in black plastic & gray stripes is supplied with this kit. It is installed at the level of the front fork of the bicycle and has an opening for the location of the front light.
Also included in this kit:

1 x fixing plate for the front lamp (incl. screws & bolts)

2 x rubber tubes to cover the connectors ( requires the use of an electric heater ! )

Cable ties for fixing the cables from the lights to the bike and from the front skid plate to the fork
Assembly instructions available here
- FRONT LAMP:
Lumens: 235lm. 100 lx. 4.8W
Input voltage: 5V - 21V
Lens Type: Terraflux 4
Light source: Power LED
Dimensions: 49 x 41 x 41mm
Material: Aluminum
Weight: 75 g (without cables and mounting bracket)
Color: Matte Black
- REAR LAMP:
Voltage: 12 V version
Light source: Custom made 5mm LEDs
Power: 0.5W
Dimensions: 16 x 61.5 x 11.5mm
Material: Anodized aluminum
Weight: 12 g (without cables)
Installation: 50mm standard
Color: Matte Black
BY
Close (esc)
SUMMER CLOSURE FROM 29.07 TO 9.08.2023
ANY ORDERS PLACED DURING THIS PERIOD WILL BE PROCESSED FROM 09.08.2023
Age verification
By clicking enter you are verifying that you are old enough to consume alcohol.