"SMALL" FRAME BAG FOR ELECTRIC BIKE "LIL'BUDDY" BY RUFF CYCLES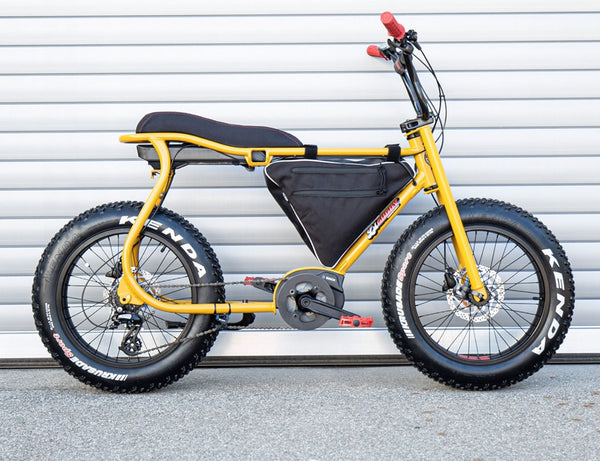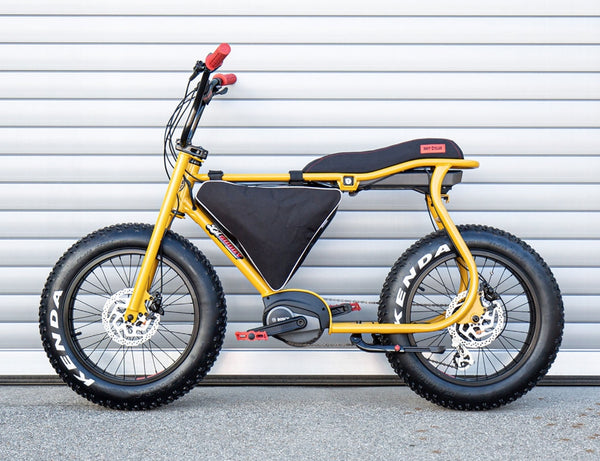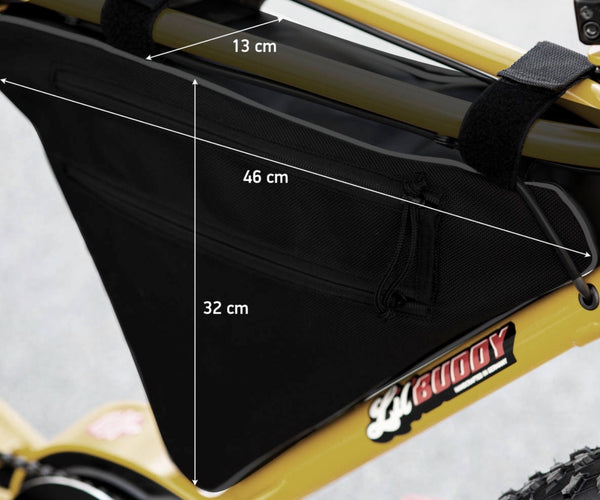 This frame bag specially designed for the "Lil' Buddy" electric bike from Ruff Cycles will provide you with a storage volume of 9 litres.
It fits perfectly into the empty space of the front triangle of the bike frame without interfering with pedalling.
Double zipped openings/closures allow quick and easy access to storage space.
Two Velcro attachment straps placed on the top of the bag allow stable attachment to the bike.
Dimensions:
- Maximum length: 46 cm
- Maximum height: 32 cm
- Max rear width: 13 cm
- Max. front width: 8 cm
Volume: 9 liters
BY
Close (esc)
SUMMER CLOSURE FROM 29.07 TO 9.08.2023
ANY ORDERS PLACED DURING THIS PERIOD WILL BE PROCESSED FROM 09.08.2023
Age verification
By clicking enter you are verifying that you are old enough to consume alcohol.