FRAME BAG "BIG" FOR ELECTRIC BIKE "LIL'BUDDY" BY RUFF CYCLES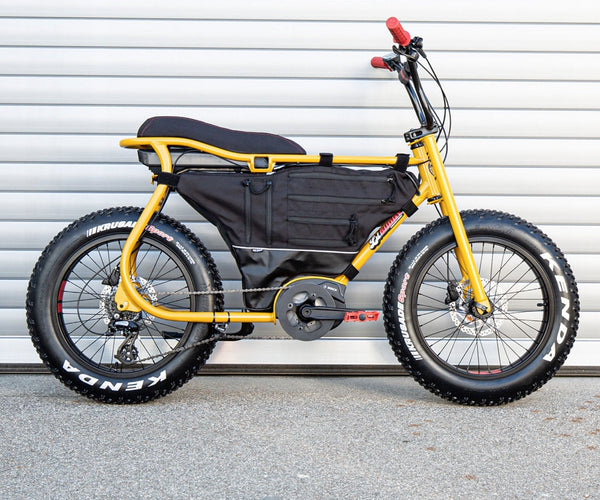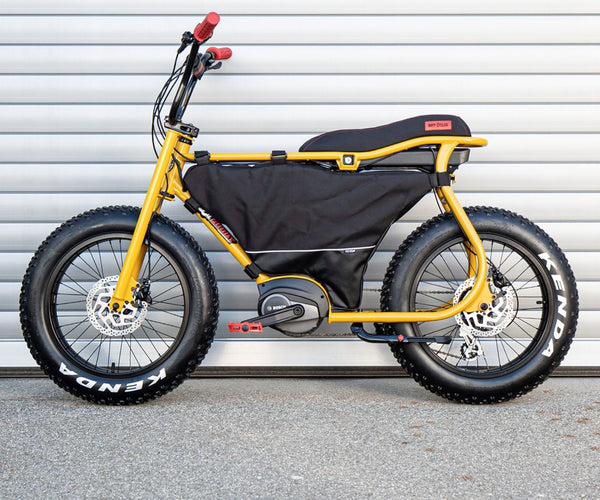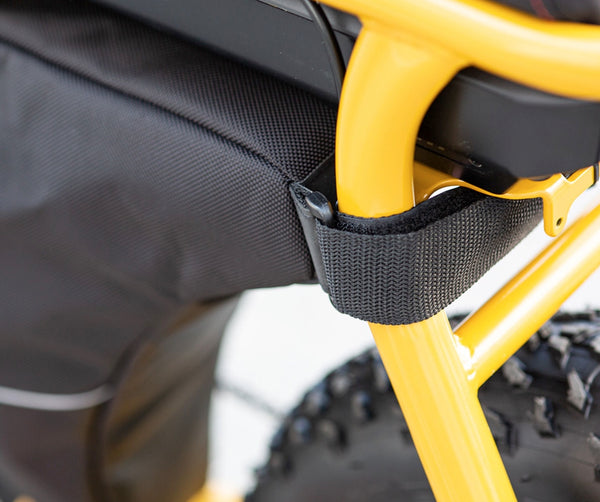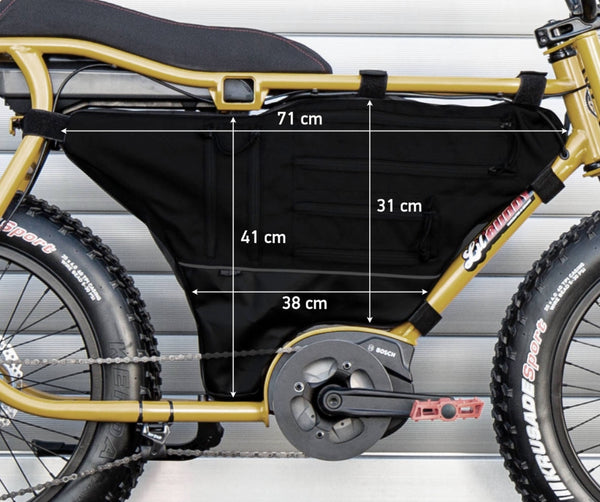 This frame bag specially designed for the "Lil' Buddy" electric bike from Ruff Cycles will provide you with a storage volume of 19 litres.
It occupies almost all of the empty space of the bicycle frame without interfering with pedalling.
In total, no less than three separate storage compartments are accessible in the blink of an eye thanks to double zipped openings/closings.
The three compartments can be combined into one large storage space by simply removing the velcro dividers.
Two Velcro fastening straps placed on the top as well as a fastening strap located at the back of the bag allow stable attachment to the bike.
Dimensions:
- Maximum length: 71 cm
- Maximum height: 40.5 cm
- Max. rear width: 15 cm
- Max. front width: 8 cm
Volume: 19 liters
BY
Close (esc)
SUMMER CLOSURE FROM 29.07 TO 9.08.2023
ANY ORDERS PLACED DURING THIS PERIOD WILL BE PROCESSED FROM 09.08.2023
Age verification
By clicking enter you are verifying that you are old enough to consume alcohol.