SAC A DOS MAIUM POUR VELO - COULEUR "BLACK"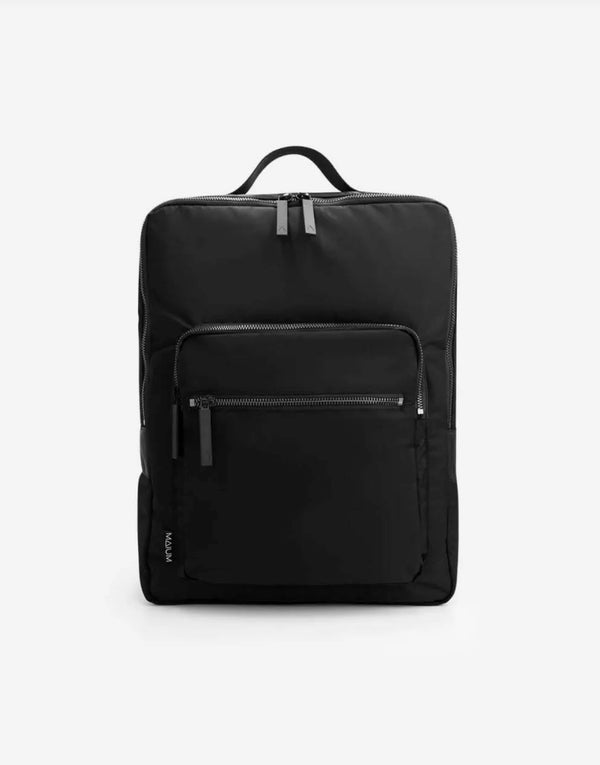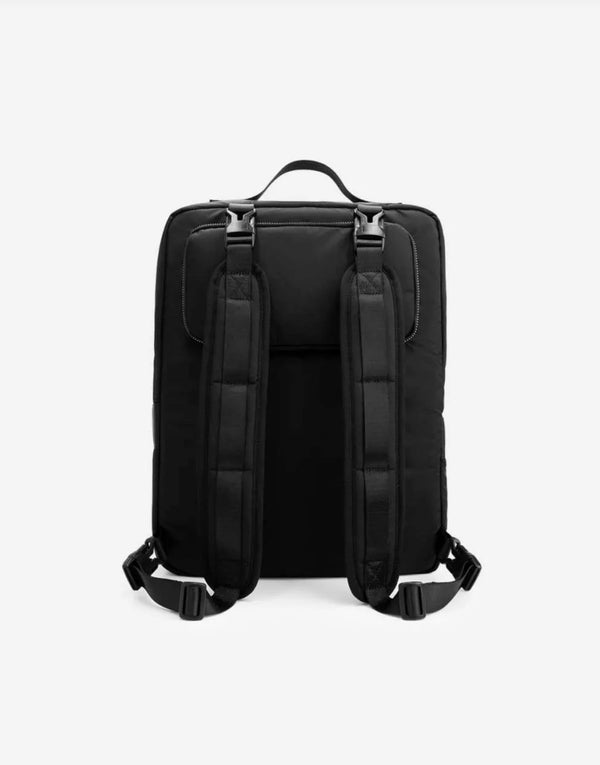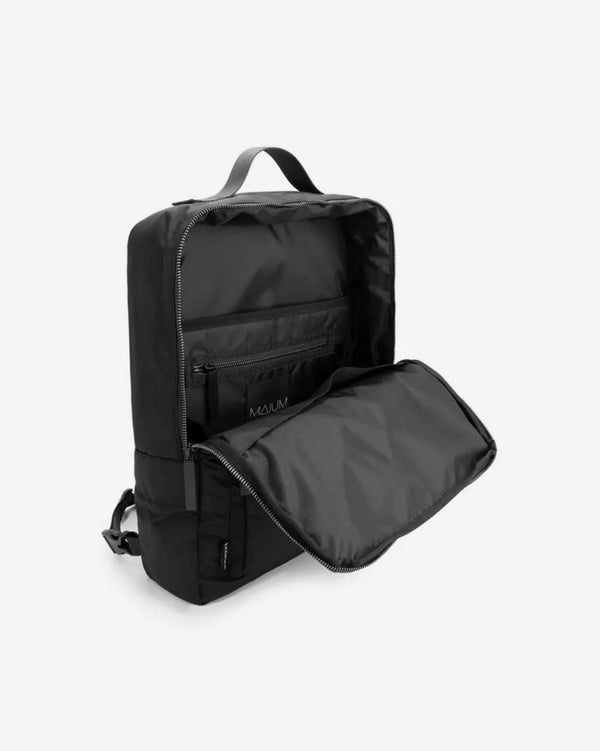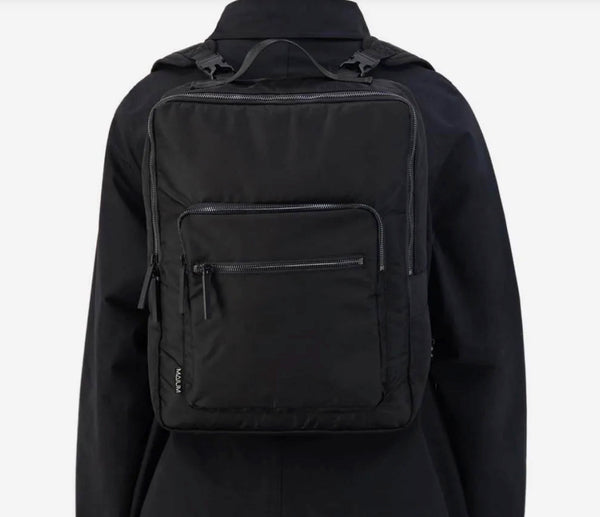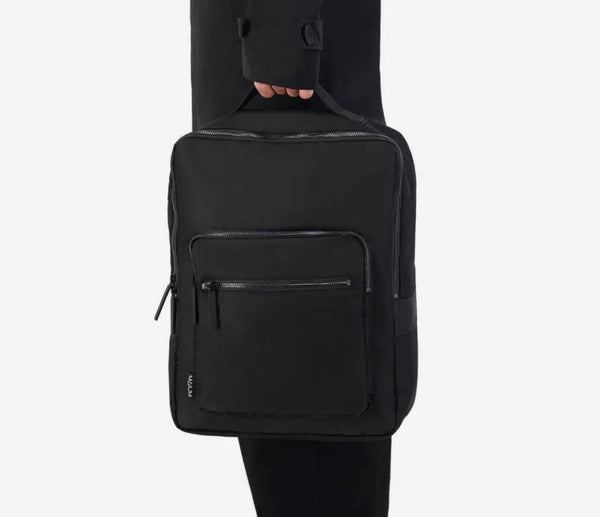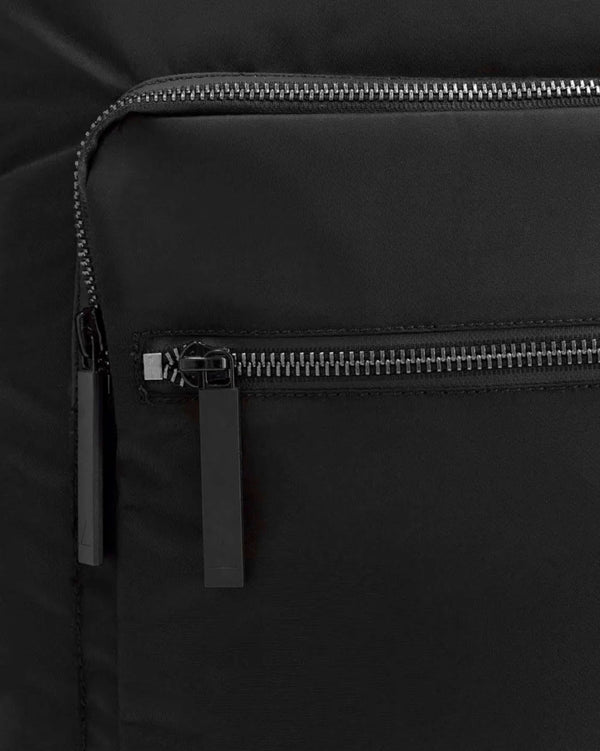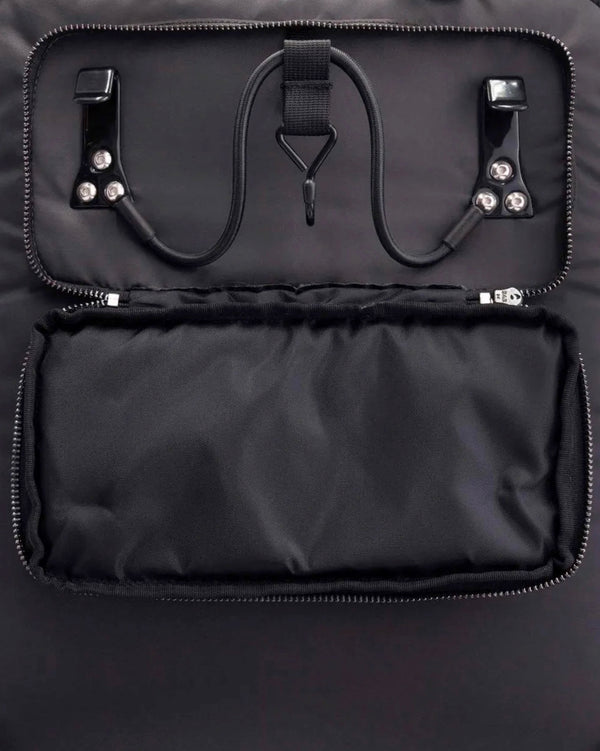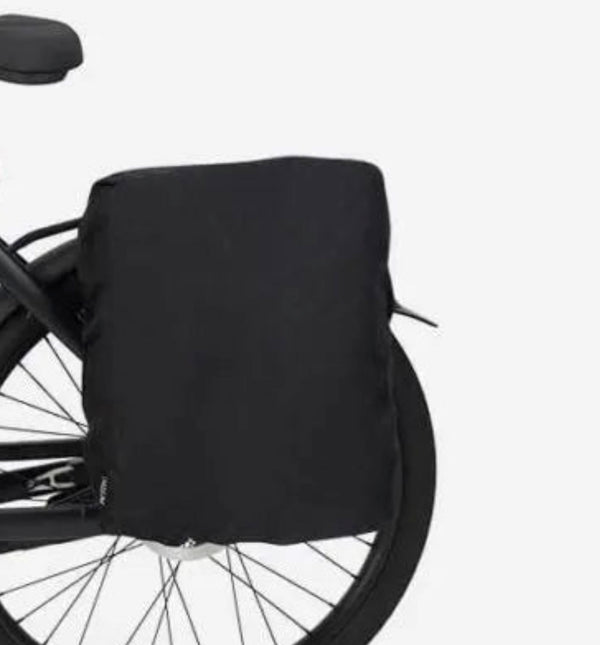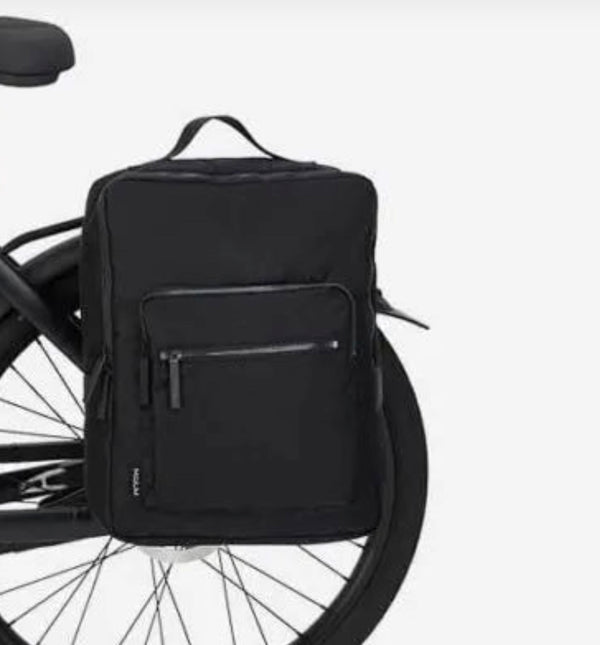 Le sac à dos de la marque Maium, conçu à partir de matériaux recyclés et résistants à l'eau, peut s'attacher de manière sécurisée sur le porte bagages d'un vélo. 
Doté de poches et de compartiments il peut notamment accueillir un ordinateur portable.
Une housse est fournie avec ce sac à dos, ce qui permet de le rendre encore plus résistant contre la pluie et de le protéger des éclaboussures.


CARACTERISTIQUES: 
- Crochets et élastiques pour fixation sécurisée au porte bagage avant ou arrière d'un vélo
- Sangles amovibles
- Poche extérieure avec double fermeture éclair
- Compartiment intérieur pour ordinateurs portables et tablettes jusqu'à 16"
- Poche intérieure à fermeture éclair
- Matériaux résistants à l'eau
- Livré avec une housse de protection résistante à l'eau 
- Dimensions 30 cm x 40 cm x 10 cm
- Poids: 800 g
- Extérieur: 100 % nylon recyclé. Intérieur: 100 % polyester recyclé
- Unisexe
Lavable avec un chiffon humide
A PROPOS DE MAIUM :

La marque a été créée par deux amis ayant tous deux grandi à Amsterdam. Habitués à rouler à vélo sous temps de pluie, ils trouvaient que l'offre en terme de vêtements anti-pluie manquait souvent de style et de fonctionnalité. Avec l'expérience d'années de trajets passés sous un ciel chargé ils se sont décidés à élaborer une ligne de vêtements aussi bien adaptée à une météo incertaine qu'à un style de vie exigeant.
MAIUM est un concept étroitement inspiré par son environnement local. Avec au moins 130 jours de pluie par an, les néerlandais ont une solide réputation pour créer des produits innovants qui leur permettent de rester secs. Les vestes et blousons de MAIUM sont conçus pour protéger contre les intempéries de par leur design innovant, leur fonctionnalité et de par les matériaux qui les composent.
Les fondateurs de la marque sont également très attachés préserver l'environnement. La plupart des produits sont fabriqués à partir de bouteilles en plastique recyclés. 
Close (esc)
SUMMER CLOSURE FROM 29.07 TO 9.08.2023
ANY ORDERS PLACED DURING THIS PERIOD WILL BE PROCESSED FROM 09.08.2023
Age verification
By clicking enter you are verifying that you are old enough to consume alcohol.