PONCHO - BITTER CHOCOLATE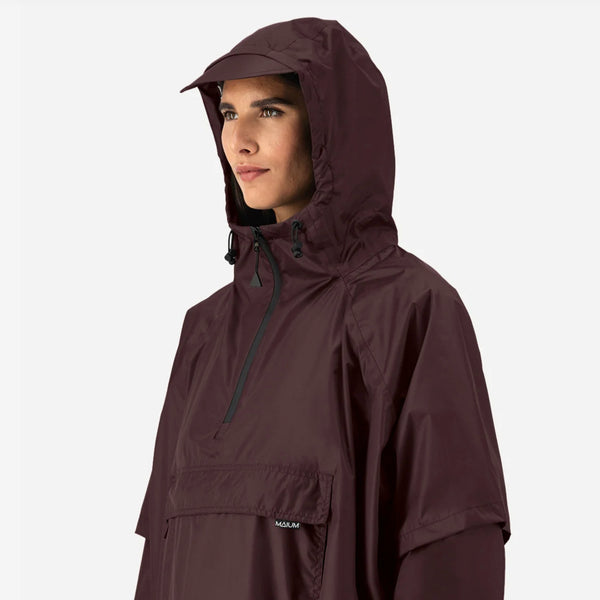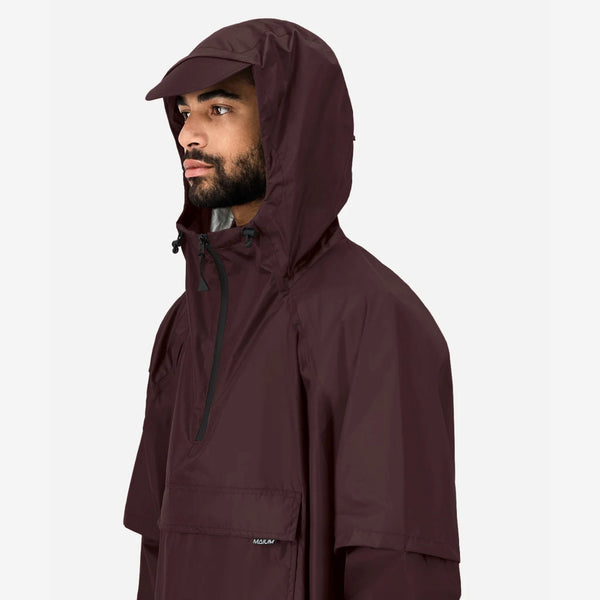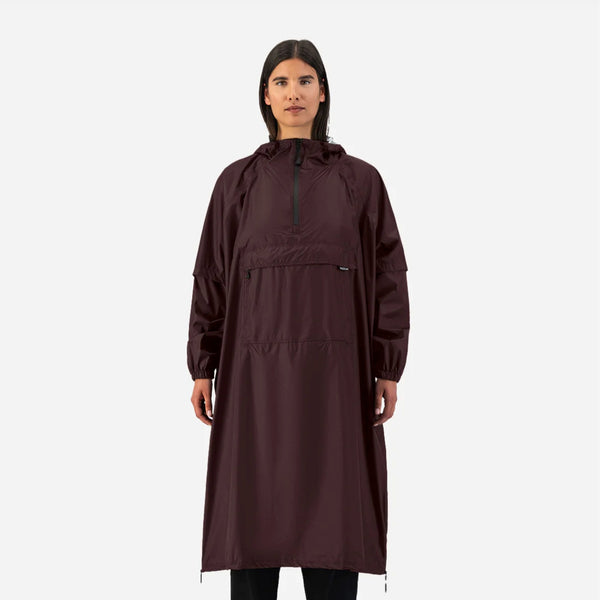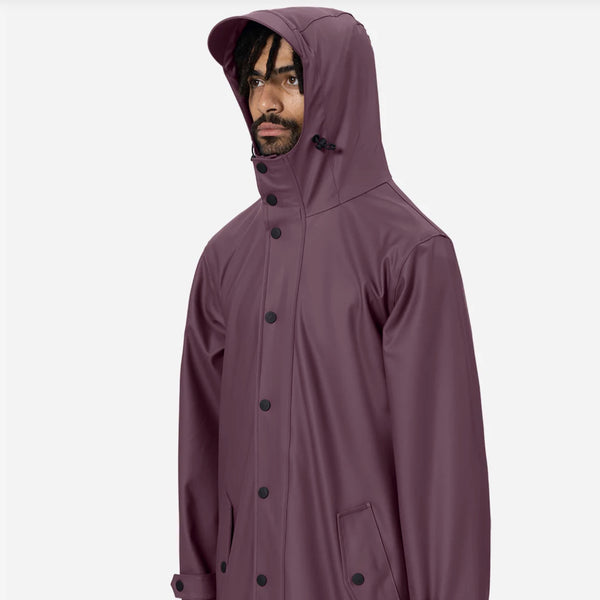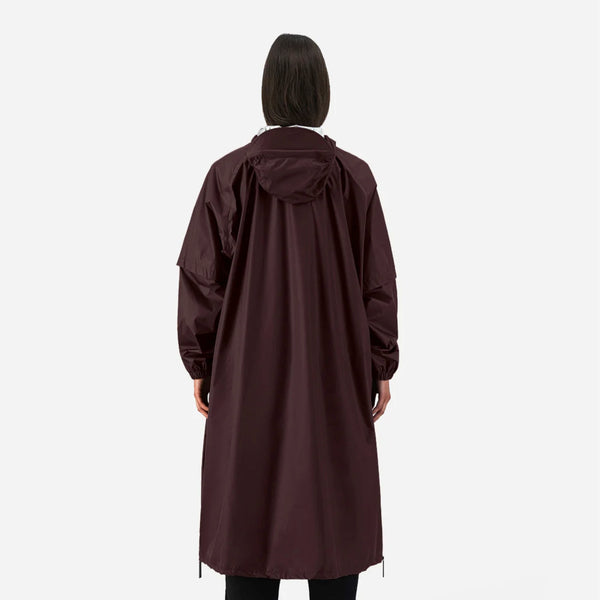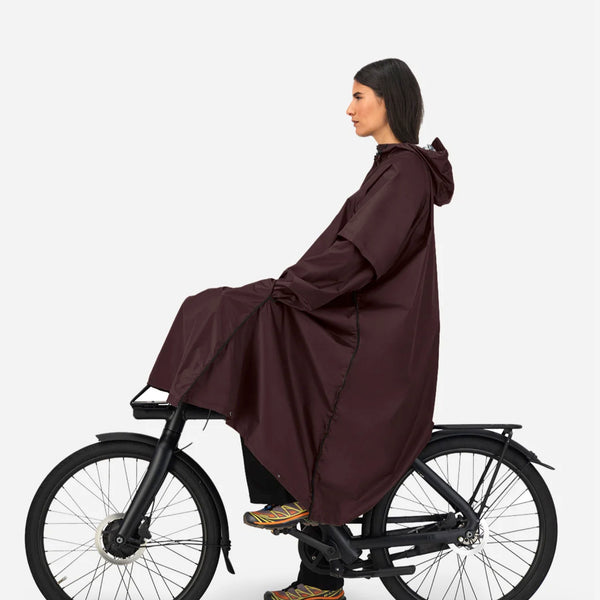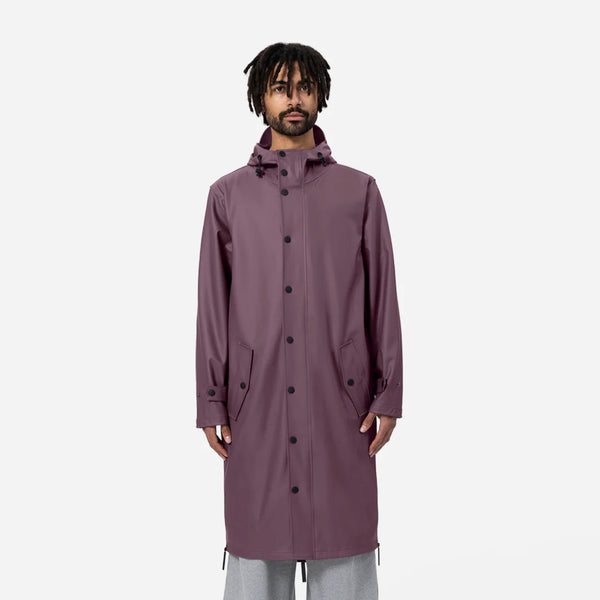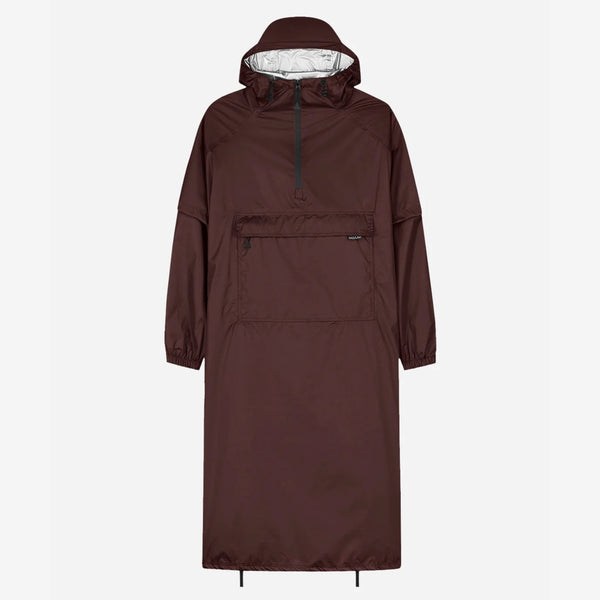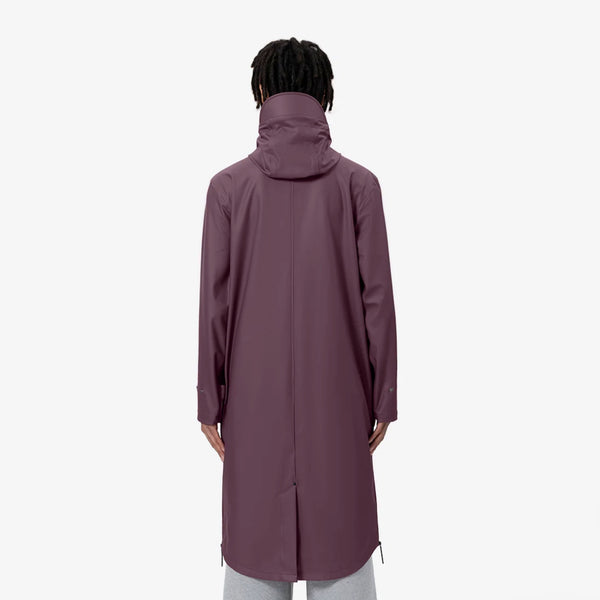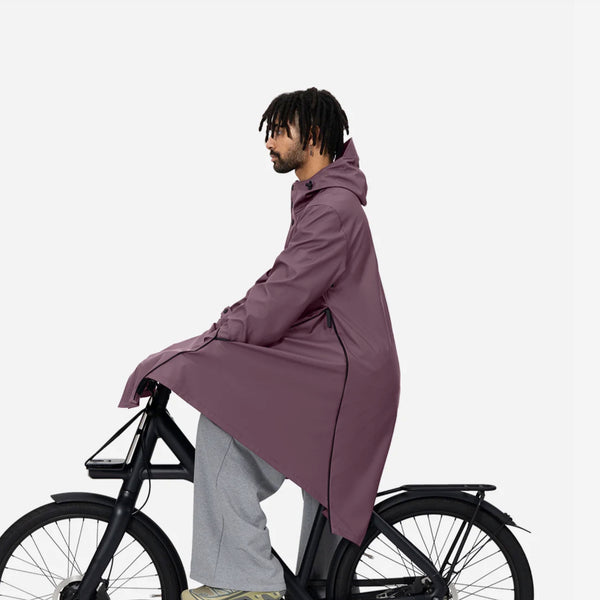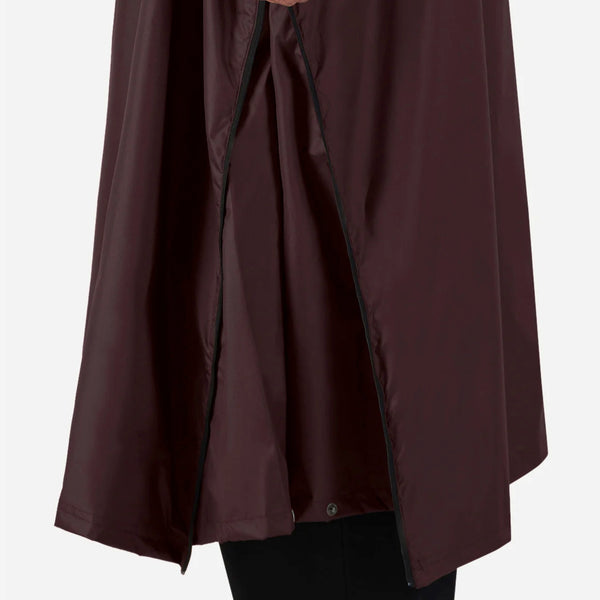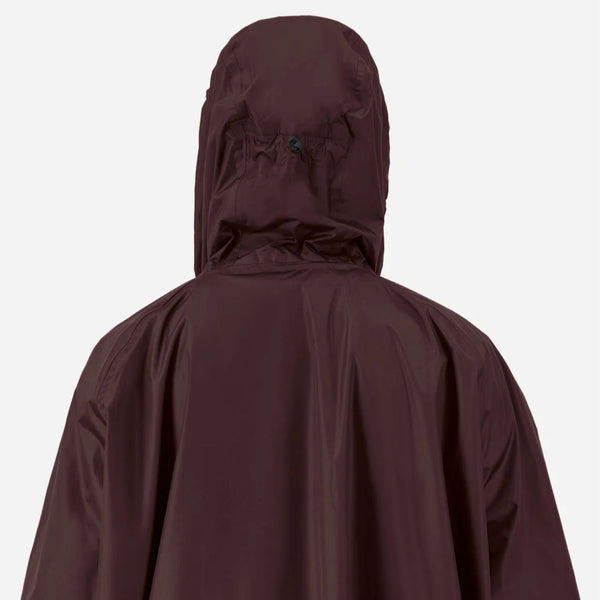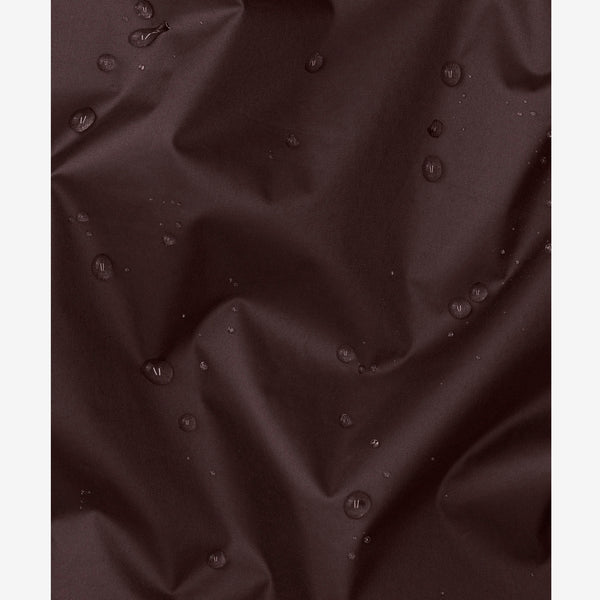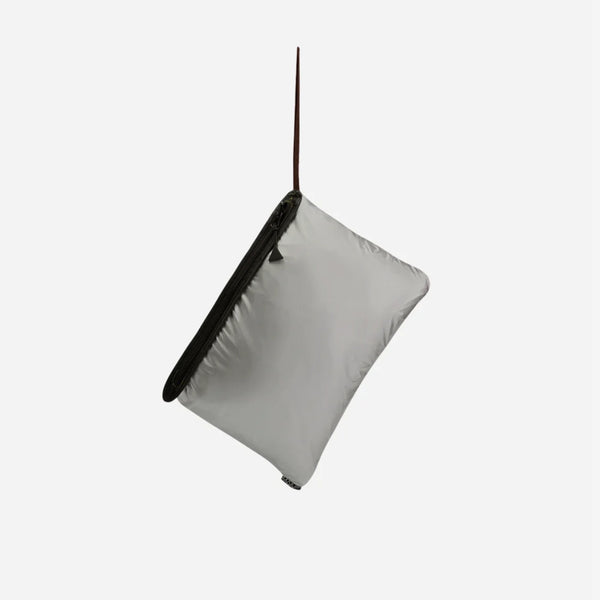 Le Poncho unisexe de MAIUM offre une protection complète contre les intempéries. Après utilisation, il se plie et se range en un tour de main dans sa pochette intégrée.

Grace à ses zips éclairs latéraux il permet de gagner un espace additionnel notamment très confortable pour les trajets à vélo.  

Le Poncho dispose d'une capuche ajustable et d'un col haut à fermeture éclair.

Des trous de ventilation situés au niveau des aisselles rendent son utilisation agréable même en temps de pluie estivale. 

Fabriqué à partir de 77 bouteilles plastique recyclées et sans PFC. 
CARACTERISTIQUES: 
- Matériau: Polyester (à base de bouteilles en plastique recyclé)
- Totalement imperméable
- Zips éclairs latéraux 
- Pochette de rangement intégrée
- Coupe oversize 
- Col haut
- Capuche ajustable
- Unisexe

- Lavable à 30°C
TABLEAU DES TAILLES:

| | | | |
| --- | --- | --- | --- |
| Taille | S | M | L |
| Longueur des manches | 78.5 | 81 | 83.5 |
| Tour de taille | 176  | 182 | 188 |
| Tour de poitrine | 176 | 182 | 188 |
| Longueur totale | 110 | 120 | 125 |
Repères de tailles: le mannequin homme mesure 1,80 m et porte une taille L. La mannequin femme mesure 1,78 m et porte une taille S.
A PROPOS DE MAIUM :
La marque a été créée par deux amis ayant tous deux grandi à Amsterdam. Habitués à rouler à vélo sous temps de pluie, ils trouvaient que l'offre en terme de vêtements anti-pluie manquait souvent de style et de fonctionnalité. Avec l'expérience d'années de trajets passés sous un ciel chargé ils se sont décidés à élaborer une ligne de vêtements aussi bien adaptée à une météo incertaine qu'à un style de vie exigeant.
MAIUM est un concept étroitement inspiré par son environnement local. Avec au moins 130 jours de pluie par an, les néerlandais ont une solide réputation pour créer des produits innovants qui leur permettent de rester secs. Les vestes et blousons de MAIUM sont conçus pour protéger contre les intempéries de par leur design innovant, leur fonctionnalité et de par les matériaux qui les composent.
Les fondateurs de la marque sont également très attachés préserver l'environnement. La plupart des produits sont fabriqués à partir de bouteilles en plastique recyclés. 
Close (esc)
SUMMER CLOSURE FROM 29.07 TO 9.08.2023
ANY ORDERS PLACED DURING THIS PERIOD WILL BE PROCESSED FROM 09.08.2023
Age verification
By clicking enter you are verifying that you are old enough to consume alcohol.