"DOGTOWN" PADS - OPTIONAL SIZES & COLORS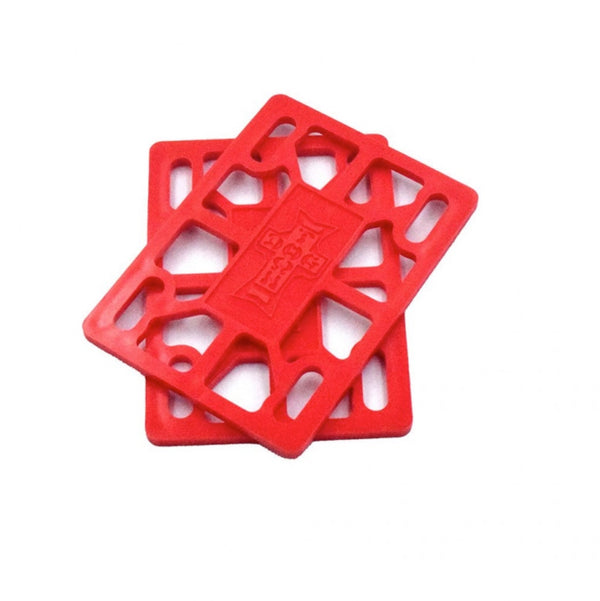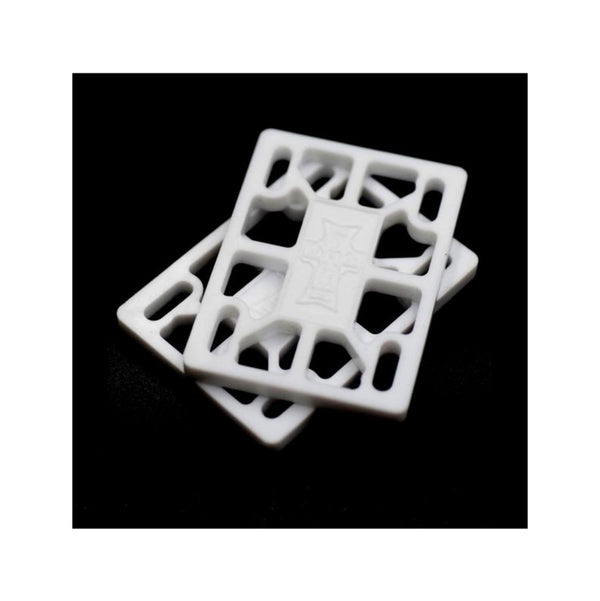 The DOGTOWN brand pads provide additional shock absorption and in particular avoid friction between the wheels and the board during maneuvers because they increase the distance.

They are compatible with most standard trucks.
FEATURES :

CONTENTS OF A SET: 2 pads
DIMENSIONS: Length: 7.75 cm - Width: 5.5 cm
ABOUT DOGTWON:

Skateboarding was born in the poor neighborhood of Venice (nicknamed Dogtown), California . There, young skaters from the Zéphyr team (from the name of their skateshop), true precursors of modern skateboarding, began to enter the empty swimming pools to skate there clandestinely. These young skaters from the Zéphyr team are nicknamed the "Z-Boys " for "Zéphyr-Boys".

The legendary "Dogtown Cross" visual created by CR Stecyk III first appeared to the public in the pages of Skateboarder Magazine in 1976. This design was later applied to skateboards in an innovative and artistic way by Wes Humpston and Jim Muir.

In 1981 Mike Muir moved with his brother Jim to Venice. Shortly after Mike formed the punk rock group Suicidal Tendencies in which had notably played John Trujillo, the current bassist of Metallica.

In 2014 Jim and Mike Muir united the two brands under the name of Dogtown X Suicidal by distributing it, as was the case in the 80's, as a family business.
Close (esc)
SUMMER CLOSURE FROM 29.07 TO 9.08.2023
ANY ORDERS PLACED DURING THIS PERIOD WILL BE PROCESSED FROM 09.08.2023
Age verification
By clicking enter you are verifying that you are old enough to consume alcohol.