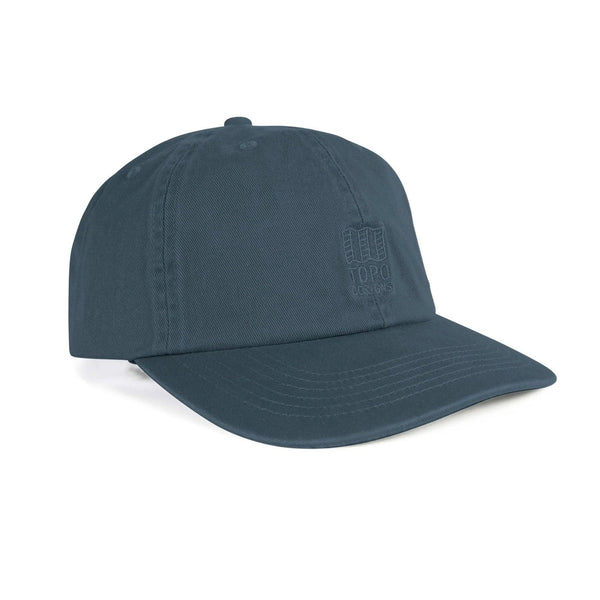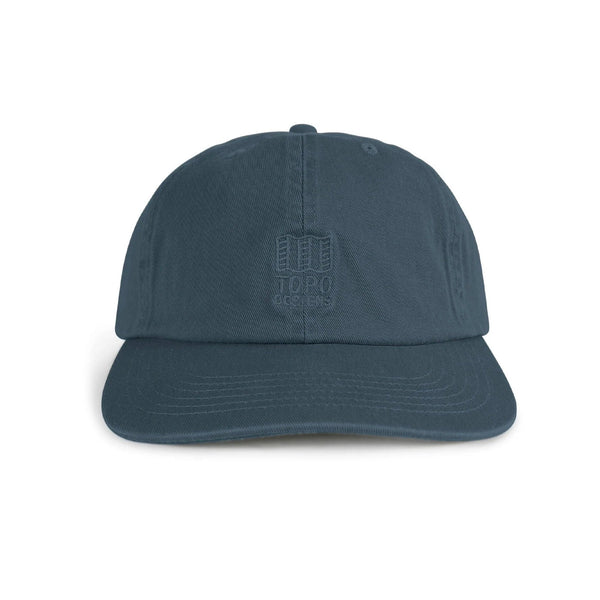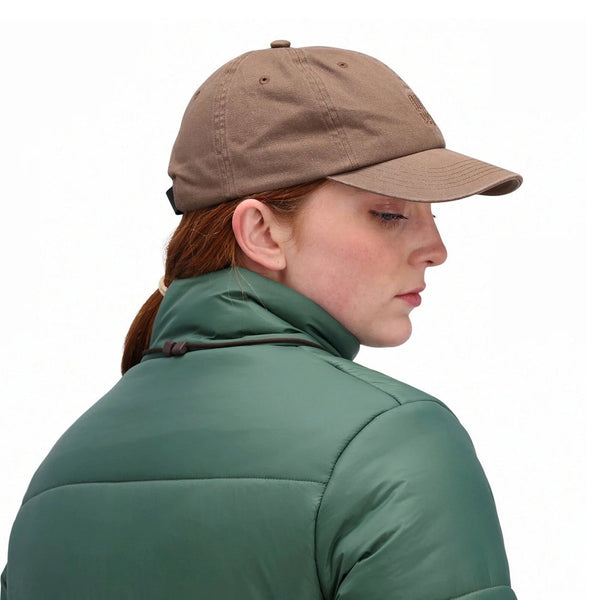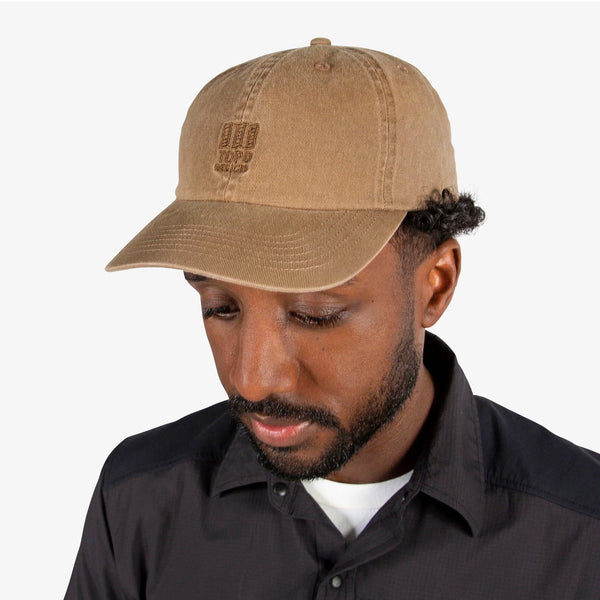 La "Mountain Ball Cap" de Topo Designs est une casquette légère et ajustable 100 % coton. La logo de la marque est brodé ton sur ton à l'avant de la casquette. 
Logo Topo Designs brodé ton sur ton
A PROPOS DE TOPO DESIGNS :
La marque fondée par deux passionnés de la nature et des sports en extérieur, Jedd Rose et Mark Hansen est née d'un constat et d'une idée simple: proposer une gamme de vêtements et d'accessoires qualitatifs, respectueux de l'environnement et adaptés aux exigences des utilisateurs.
En 2008, Jedd investit dans une machine à coudre et commença à dessiner, conceptualiser et à coudre des sacs dans sa cave. Pendant ce temps là, Mark s'efforçait de réunir des fonds et des partenaires leur permettant de fabriquer leurs prototypes. 

C'est finalement dans l'Etat du Colorado qu'ils trouvèrent le soutien et les équipes nécessaires pour concevoir ce qui allait devenir la toute première collection de la marque Topo Designs. Aujourd'hui encore, une grande partie de l'offre de la marque est fabriquée dans le Colorado et ce par les mêmes personnes avec lesquelles tout avait commencé. 
Top Designs s'efforce sans cesse de maintenir un niveau de qualité optimal en choisissant des matériaux et des composites de grande qualité ainsi que des technologies innovantes dans ses processus de fabrication. 

Depuis ses origines, Topo Designs n'a cessé d'élargir ses gammes entre-temps destinées aussi bien aux randonneurs, qu'aux alpinistes, aux cyclistes comme aux surfeurs, aux citadins comme aux globetrotteurs, ... tous soucieux de pouvoir compter sur des produits résistants, durables, simples, fonctionnels et dotés d'un design intemporel.
Ses dernières années Topo Designs a été convoitée par des marques telles que Salomon, Opinel ou encore New Balance pour donner naissance à une série de collaborations. 
TOPO DESIGNS X OPINEL
TOPO DESIGNS X NEW BALANCE
TOPO DESIGNS X SALOMON
Close (esc)
SUMMER CLOSURE FROM 29.07 TO 9.08.2023
ANY ORDERS PLACED DURING THIS PERIOD WILL BE PROCESSED FROM 09.08.2023
Age verification
By clicking enter you are verifying that you are old enough to consume alcohol.