"RECOBIKE" ANTI-THEFT BIKE MARKING WITH CHEMICAL WELDING, MADE IN OUR WORKSHOPS IN PARIS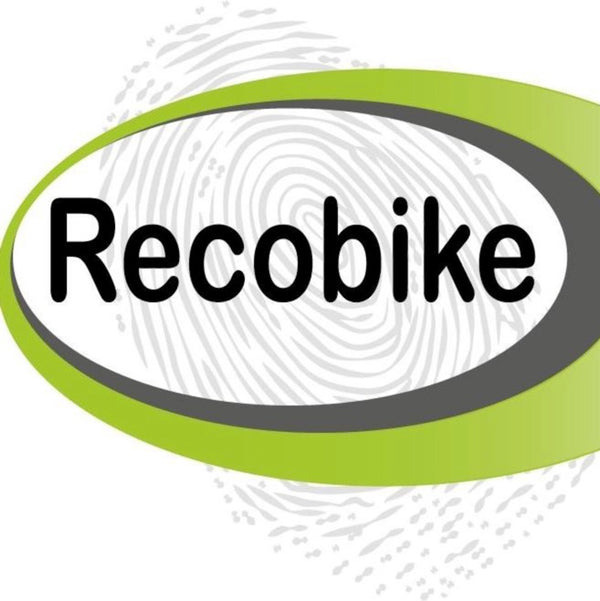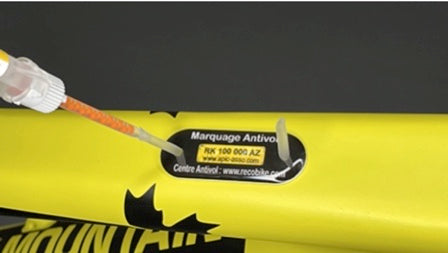 In order to fight against bicycle theft, there is the anti-theft marking solution. This process has become mandatory for any new or used bicycle purchased from a trader.
We opted for the most reliable marking on the market with the RECOBIKE solution.
This is a innovative and patented system that identifies your bike using a chemical welding process.
With this system, 100% of the bikes found can be returned to their owners. And a marked bike is a bike that will be stolen less because it is more difficult to resell.
Your marking will be installed in just a few minutes thanks to an ultra-high performance resin injection process. This technique allows you to chemically weld the anti-theft marking to the frame of your bike.
The latest generation marking incorporates a security insert, in which the essential information for returning the bike is encapsulated:

the unique identification number of the bicycle,
the contact details of the Recobike anti-theft center (www.recobike.com)
This technology offers tamper-proof and permanent protection. Once chemically welded, the anti-theft marking is impossible to remove*, unlike other identification methods. The device is resistant to abrasion, chemicals and any other form of vandalism. In the event of an attempted destruction, the information contained in the security insert remains legible and effective.
When applying the marking, we use a chemical solution visible under UV. Police departments frequently use UV lamps. They make it possible to clearly detect traces of this chemical agent on a stolen bicycle.
Securing a bicycle is ensured by identifying it and registering it in the central RECOBIKE file. When an identified bicycle is found after a theft, RECOBIKE organizes its return. You will need to connect to the RECOBIKE website to enter a certain amount of information so that, in the event of theft of your bike, we can contact you and return it to you.
* Impossible to tear off the marking without leaving obvious traces of tampering and without seriously damaging the material.
Close (esc)
SUMMER CLOSURE FROM 29.07 TO 9.08.2023
ANY ORDERS PLACED DURING THIS PERIOD WILL BE PROCESSED FROM 09.08.2023
Age verification
By clicking enter you are verifying that you are old enough to consume alcohol.