THE DISPOSABLE SKATEBOARD BIBLE (ENGLISH)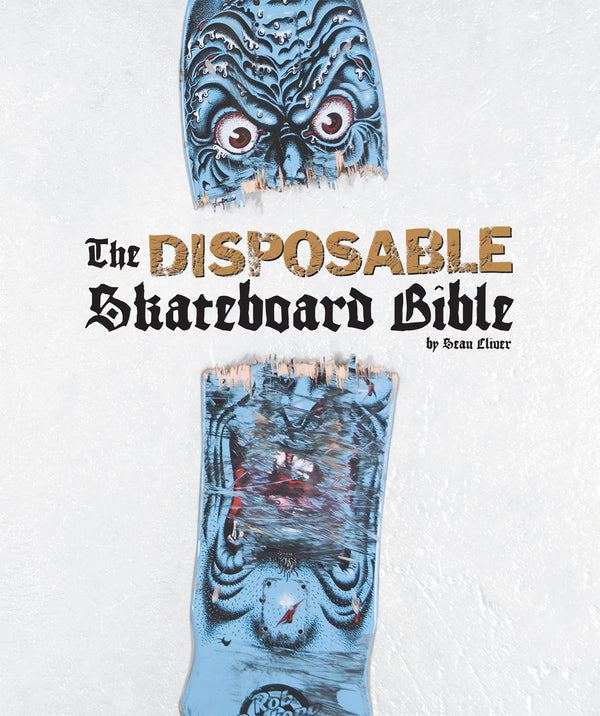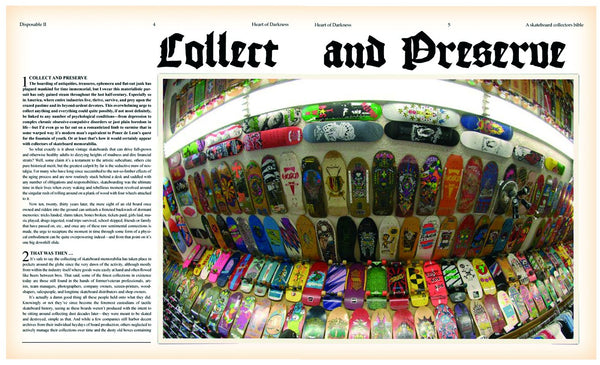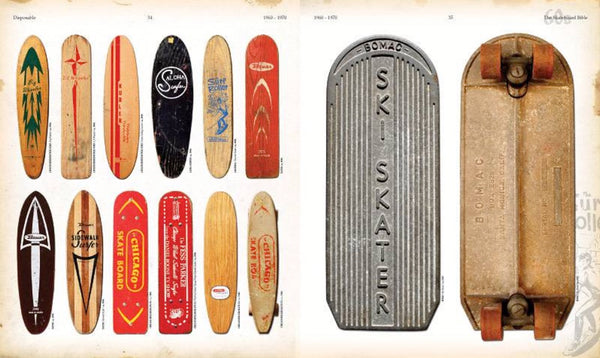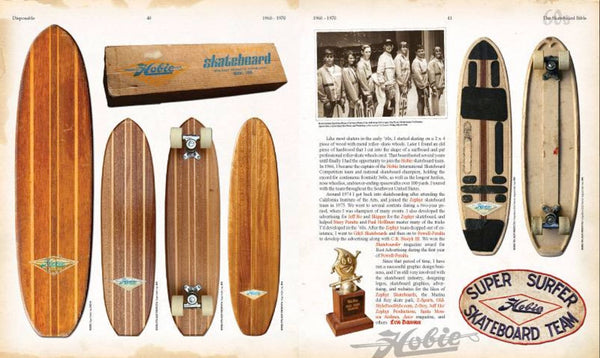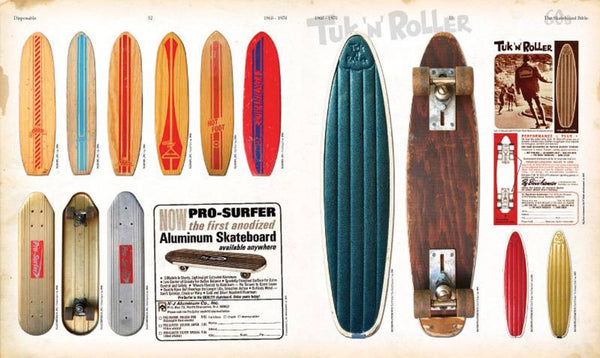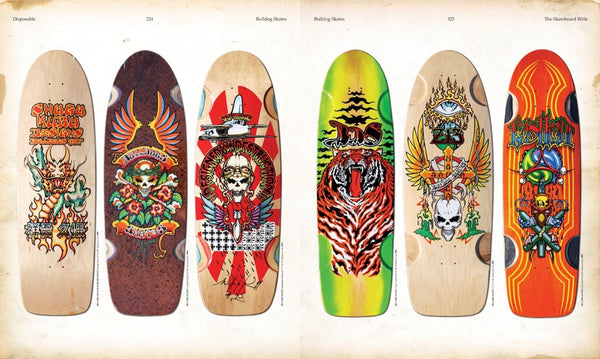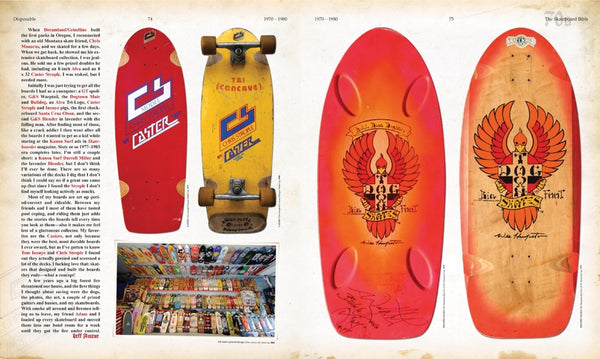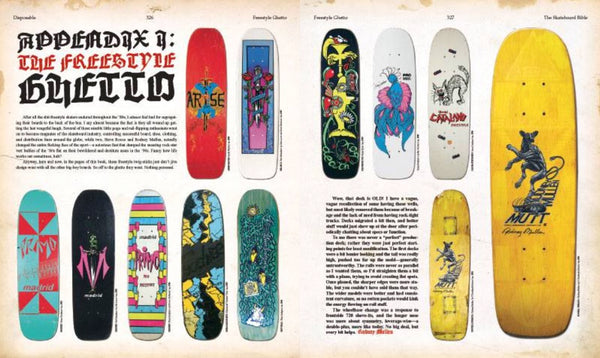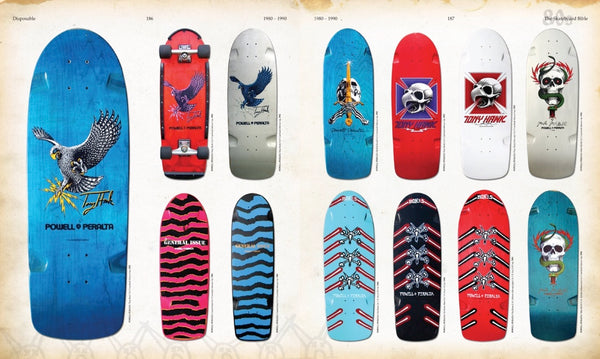 With the release of "Disposable: A History of Skateboard Art" in 2004, author Sean Cliver achieved the feat of cataloging skateboard decks that have made history through their design. The book quickly became a reference, but with a little hindsight the author was not entirely satisfied because it finally turned out not to be completely complete.
With this new version Sean Cliver closes the loop and presents us with a complete work. A "bible" that carefully dissects the skateboards that marked the

pre-millennium.
Sean Cliver immerses the reader in the artistic culture of skateboarding starting in the 60s and ending with the "chaotic" graphics of the 90s.
The author himself was also at the origin of board illustrations that became cult when he worked for the Powell & Peralta brand in the 80s and 90s.
Although the skateboards are placed at the heart of the work, there are also fascinating vignettes and collections of living legends such as Tony Hawk, Mike Vallely, Mark Gonzales and Stacy Peralta.
367 pages
Texts in English
Hard cover
Size: 23.37 cm x 27.94 cm
Publisher: Gingko Press
Close (esc)
SUMMER CLOSURE FROM 29.07 TO 9.08.2023
ANY ORDERS PLACED DURING THIS PERIOD WILL BE PROCESSED FROM 09.08.2023
Age verification
By clicking enter you are verifying that you are old enough to consume alcohol.