HAMMERHEAD - DOUBLE KICK, 10.25"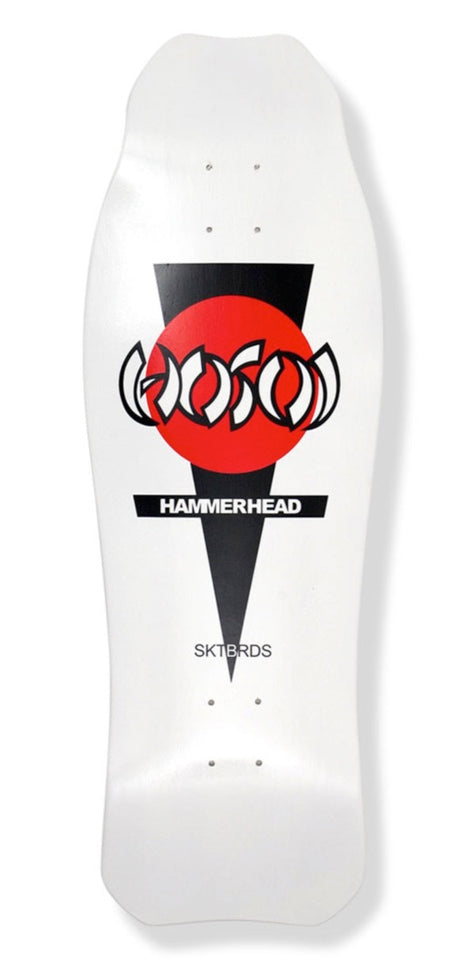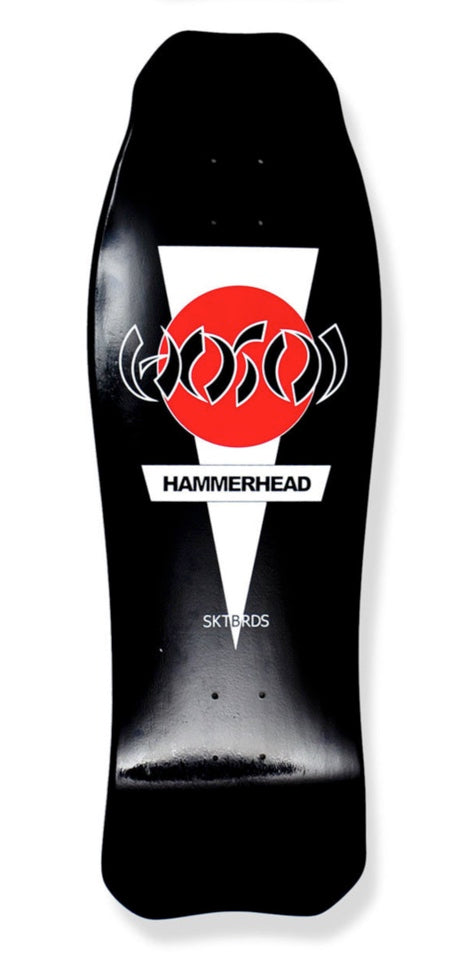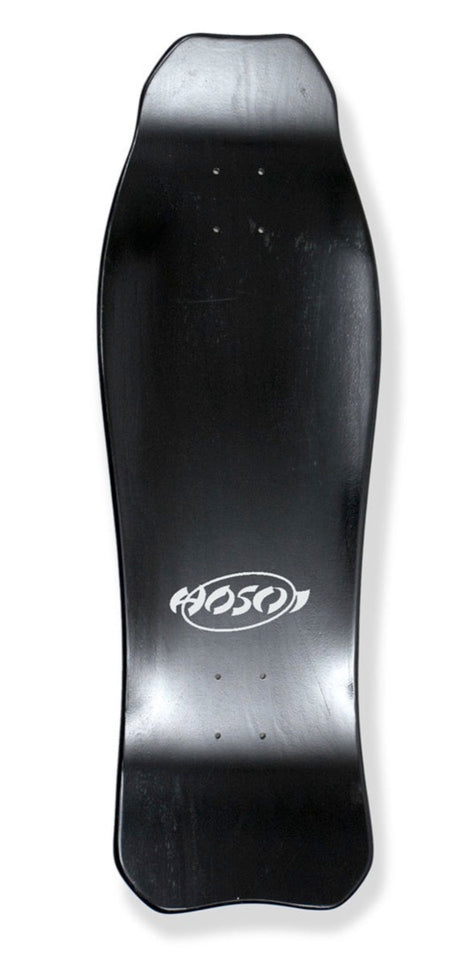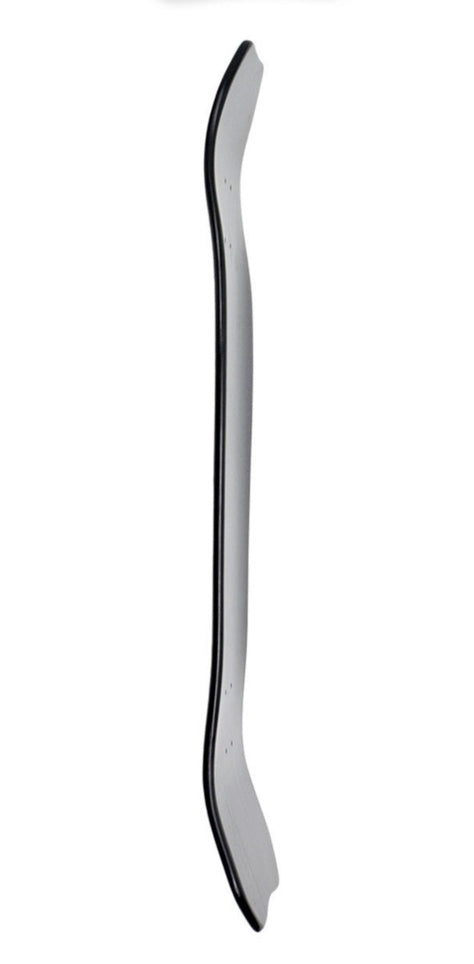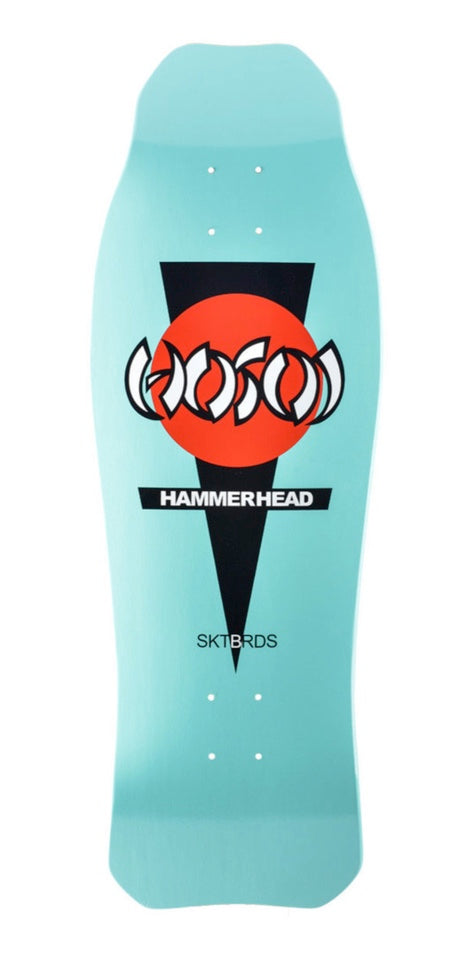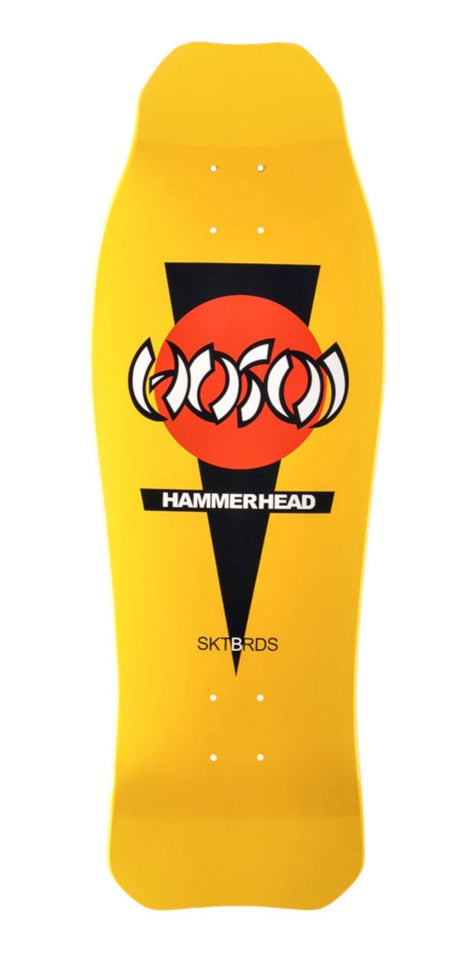 Reissue of the iconic old school "HAMMERHEAD" skateboard from the 80's by Hosoi Skateboards.
This model has a "double kick", i.e. a higher nose and tail than the original edition.
MODEL: HAMMERHEAD - Double Kick
DIMENSIONS: Length: 31" (78.7 cm) - Width: 10.25" (26 cm) - Wheelbase: 15.5" (39.37 cm)
ABOUT HOSOI & HOSOI SKATES:
Christian Hosoi, also known as "Christ" is a pro skateboarder born in Venice Beach, California. He started skating around the age of 7-8 alongside legends such as Stacy Peralta, Tony Alva and Jay Adams.

His father, Ivan "Pops" Hosoi, became the manager of the Marina Del Rey skatepark and Christian Hosoi left school to spend his time skating there.

He was successively sponsored by Powell & Peralta, Dogtown and Sims Skateboards at the age of 14.

Hosoi went on to bowl and ramp competitions alongside Steve Caballero, Mike Mc Gill, Lester Kasai, Mark "Gator" Rogowski and became Tony Hawk's main rival.
(Christian Hosoi - Thrasher Magazine 08/1984)
(Christian Hosoi - Thrasher Magazine 11/1985)
Inventor of spectacular figures such as the "Christ Air" or the "Rocket Air", Hosoi develops a unique style composed of power, precision and absolute fluidity.
(Christian Hosoi - "Rocket Air")
(Christian Hosoi - "Christ Air")

When skate culture exploded in the 80s, Hosoi multiplied sponsorship contracts with brands like Converse, Swatch. Santa Cruz then created a wheel model for him, the "JO Hosoi Rocket".
(Hosoi Rockets, Pub)
(Christian Hosoi, Thrasher Magazine 12/2008)
In 1984 he created his own skateboard company "Hosoi Skates" and developed what is still considered one of the most iconic decks today: the "Hammerhead".
(Christian Hosoi, Thrasher Magazine 12/2008)
(Christian Hosoi, "Invert")
As talented on the ramp as on the street, Hosoi has an impressive record of victories in American and international competitions. In 2011, he was listed as the 4th most influential skateboarder of all time by Transworld Skateboarding magazine.

Hosoi is still very active today as a skateboarder and has accumulated sponsorship contracts with brands such as Vans, Pro-Tec, Independent Trucks, Rvca and Rocket Wheels.


His skateboard brand, "Hosoi Skates", spanned the decades by building a team of prestigious pro-riders early on such as Eddie "El Gato" Elguera, Allen Losi, Lincoln Ueda.
(Lester Kasai)
(Lincoln Ueda)
It also relies on young and promising talents by signing

Taylor Jett, Dora Varella, Karen Muto, Jordan Santana, or even Lawsen Miller.
(Taylor Jett)
(Dora Varella)
(Jordan Santana)
(Lawsen Miller)
Close (esc)
SUMMER CLOSURE FROM 29.07 TO 9.08.2023
ANY ORDERS PLACED DURING THIS PERIOD WILL BE PROCESSED FROM 09.08.2023
Age verification
By clicking enter you are verifying that you are old enough to consume alcohol.