FLYPAPER 8.5" x 33" (22 cm x 83.80 cm)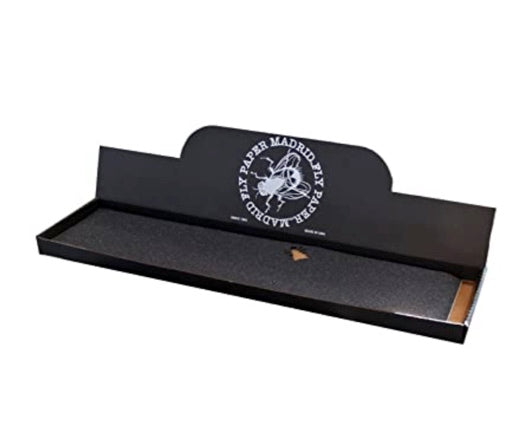 "Flypaper" was the first grip brand dedicated 100% to skateboarding. Born in 1983, it is part of Madrid Skateboards, based in Huntington Beach, California.

The grip sheet is provided with a cutout of the brand's emblematic fly.
FEATURES :
Dimensions: 8.5" x 33" (i.e. 22 cm x 83.80 cm)
Cutout of the brand's iconic fly on the grip sheet
Provides perfect & long-lasting grip to the skateboard deck
Close (esc)
SUMMER CLOSURE FROM 29.07 TO 9.08.2023
ANY ORDERS PLACED DURING THIS PERIOD WILL BE PROCESSED FROM 09.08.2023
Age verification
By clicking enter you are verifying that you are old enough to consume alcohol.