COURCELLES - COULEUR BLEU NUIT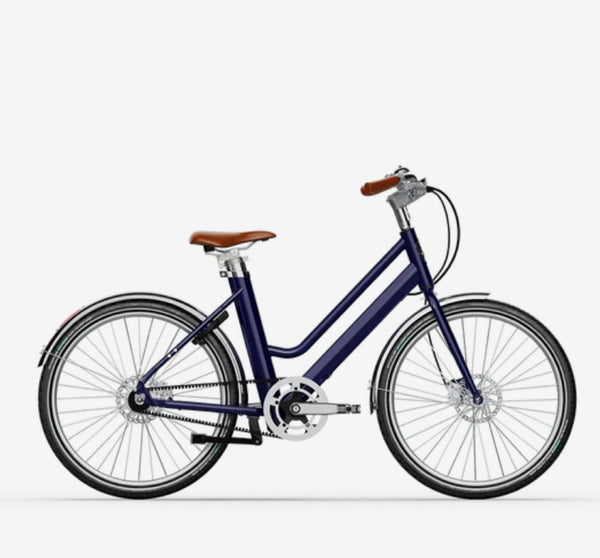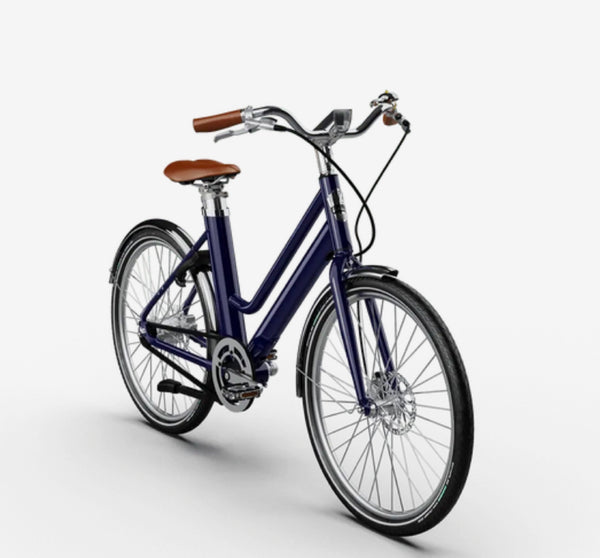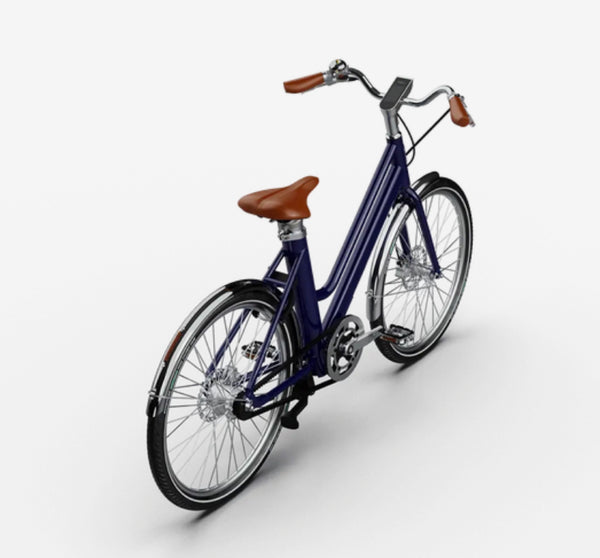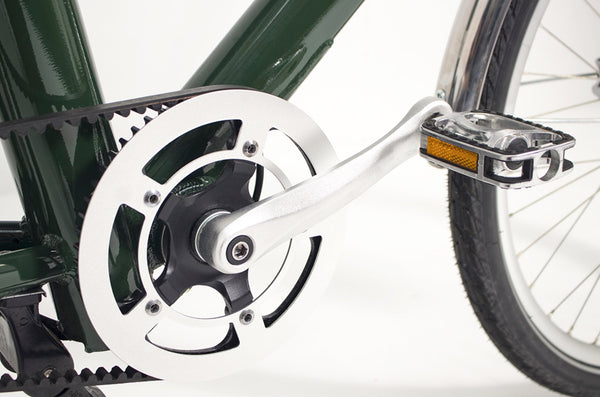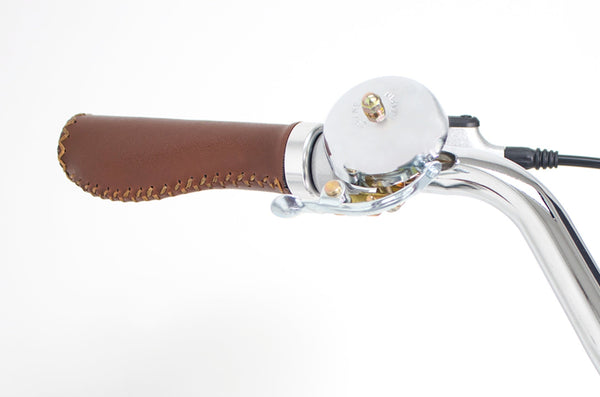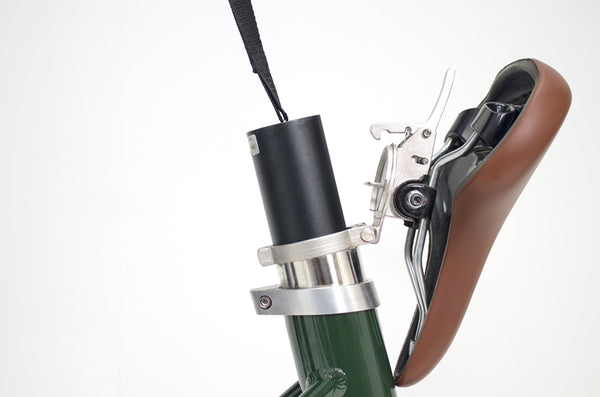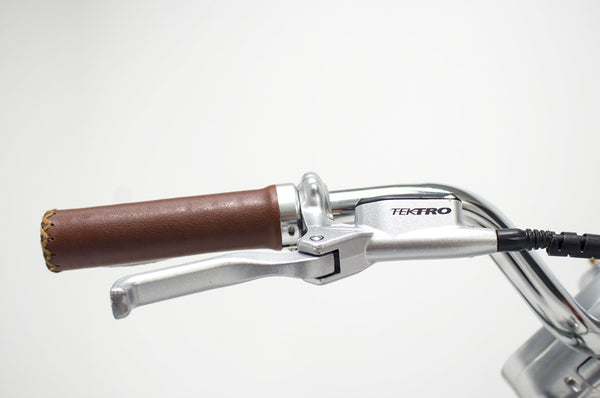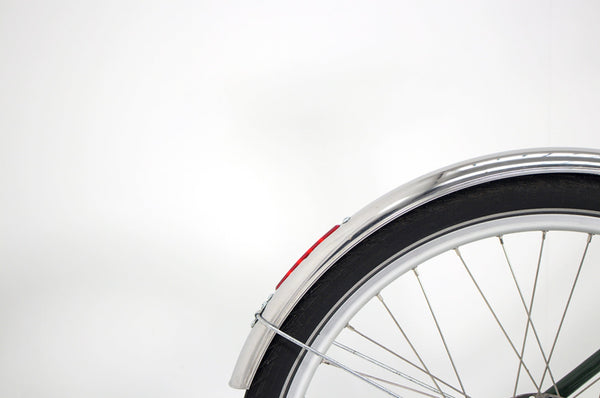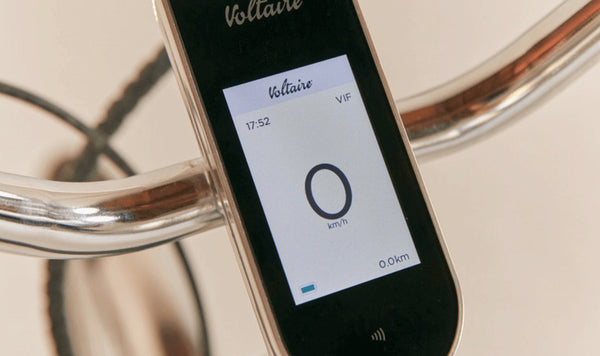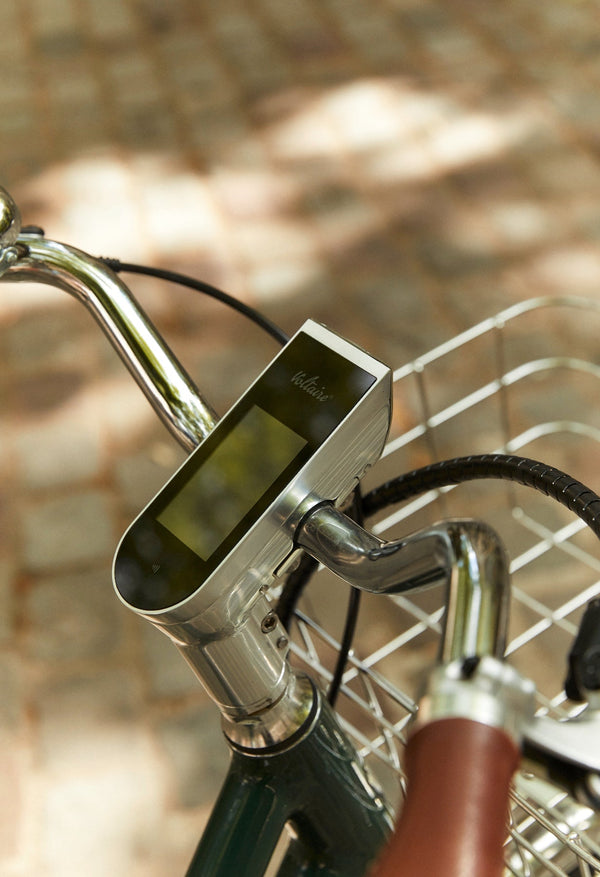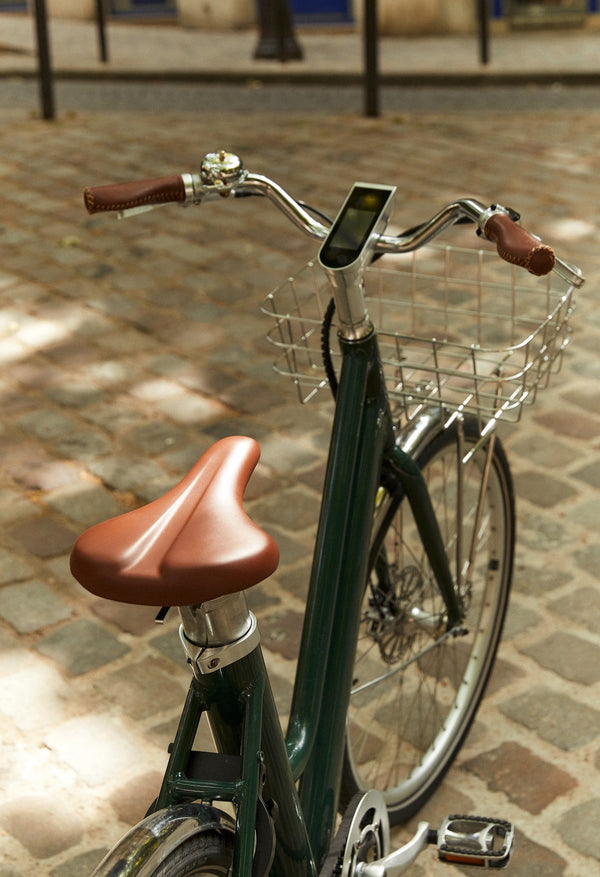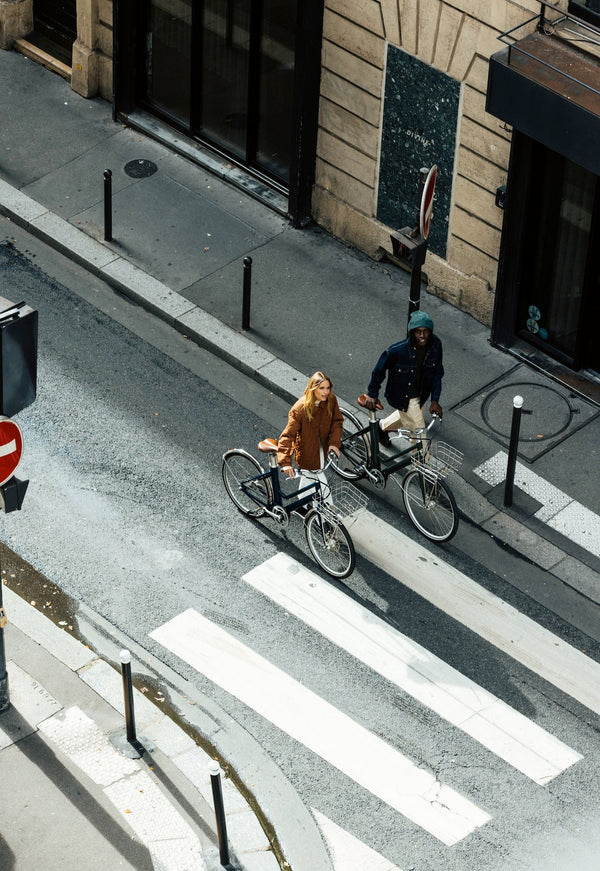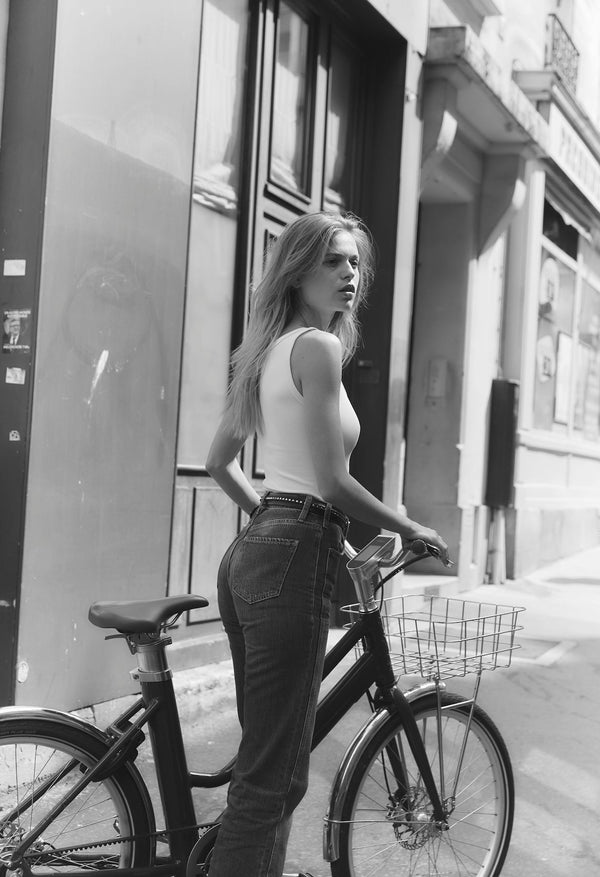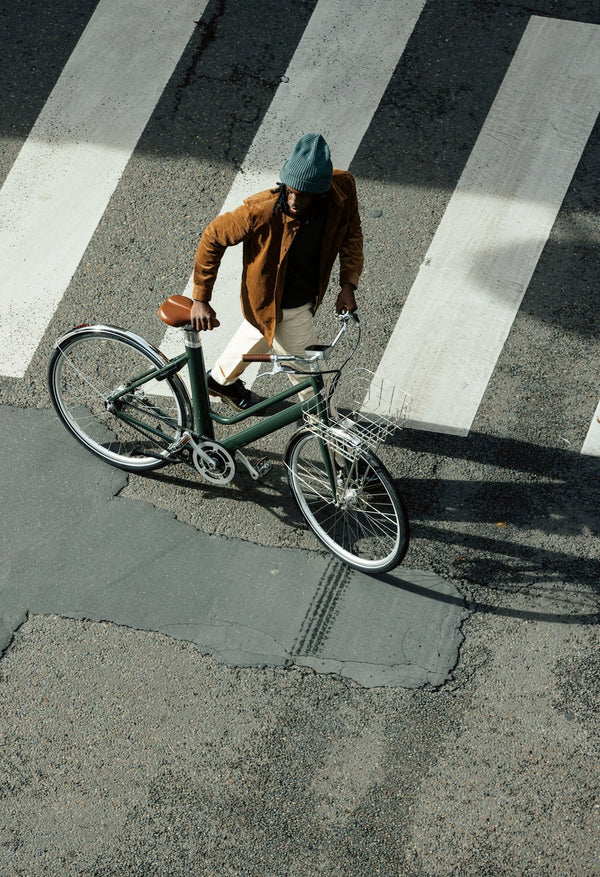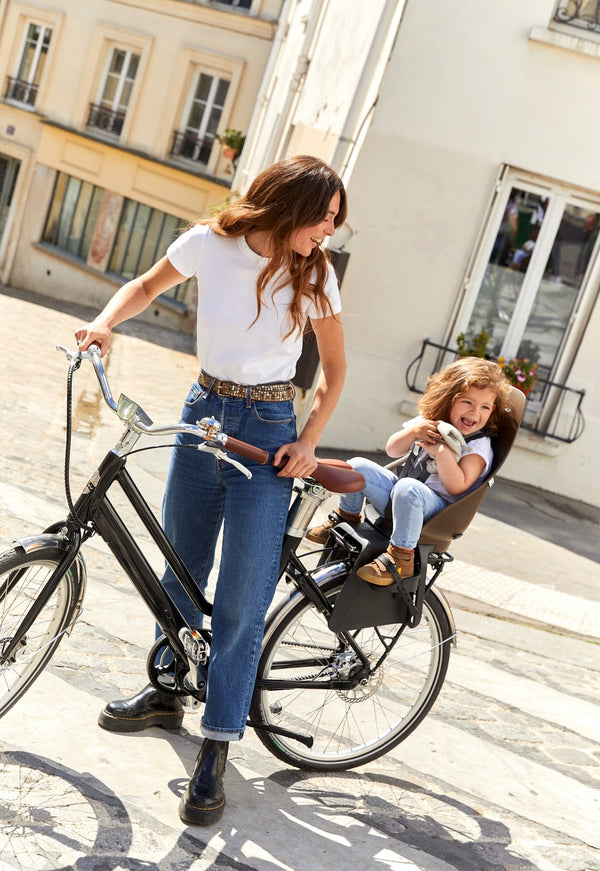 Le vélo "Courcelles" de la marque française Voltaire est un objet de design à part entière.

Inspiré des vélos des années 60, tout dans son esthétique a été pensé, de la béquille à la sonnette, pour lui donner cette allure iconique. Pédaler oui, mais toujours avec classe. 

Larges poignées de cuir couleur cognac et selle en mousse idéale pour les longs trajets, système de transmission par courroie, moteur puissant mais fluide.

Avec son système électronique anti-vol, son traceur GPS et son alarme, le "Courcelles" intègre une panoplie complète de solutions pour le protéger contre le risque de vol. 

CARACTERISTIQUES :
Aluminium série 6061 T6

Acier, 1,5 kg
Carte électronique Microcontrôleur ST M32, SIM MEF2, accéléromètre, Bluetooth Low Energy, antenne GPS, géolocalisation, système anti-vol, alarme à 70 dB
Application "Voltaire" disponible sur iOS & Android, réglages vélo, gestion de flotte
Avec le badge NFC (3 badges fournis) ou avec l'application mobile Voltaire
Freins à disques hydrauliques Tektro, capteurs de freinage

26", jantes MACH 1 double paroi
Pneus 47-559 Schwalbe "RoadCruiser Plus Green Compound" avec bandes anti-crevaison de 3 mm
Alloy 31.6 x 400 mm Offset 0
Selle Royal Milo Plus DR
Garde-boue 26" en acier inoxydable
Lampe LED (intensité d'éclairage paramétrable via l'appli Voltaire)

Signature visuelle à 4 points LED avec feu stop dans le garde-boue
Système Toptrans, gage de propreté & convenance, plus grande durabilité sans entretien, utilisation silencieuse
Cadenas de roue AXA Solid Plus

Béquille centrale double
Dans le moyeu arrière, 1,5 Kg, 250 W, 35 Nm (équivalent à 65 Nm en moteur pédalier)
3 modes disponibles: Eco, Vif ou Méca
Samsung 21700, 36 V, 360 WH, cellules lithium-ion (amovible, dissimulée dans le tube de selle)

Jusqu'à 70 km
3" anti-reflet, résolution de 240x400, protection en verre trempé de 1,6 mm d'épaisseur
Chargeur Voltaire. Chargement possible soit sur la batterie amovible, soit sur le port de charge du vélo.
Charge complète (de 0 à 100%) en 2h30 sur secteur
Réglable, en mousse haute densité
Crane, cloche chromée, 55 mm
21,5 kg
GARANTIE CADRE, MOTEUR & BATTERIE :
2 ans
EN-15194 (VAE) et EN-62133 (Batterie)
- Porte bagage arrière à 95,00 EUR
- Batterie additionnelle à 449,00 EUR
La notice d'emploi du vélo "COURCELLES" est à télécharger ici 
Close (esc)
SUMMER CLOSURE FROM 29.07 TO 9.08.2023
ANY ORDERS PLACED DURING THIS PERIOD WILL BE PROCESSED FROM 09.08.2023
Age verification
By clicking enter you are verifying that you are old enough to consume alcohol.