CLASSIC RUNNER BIKE BLACK - BOYS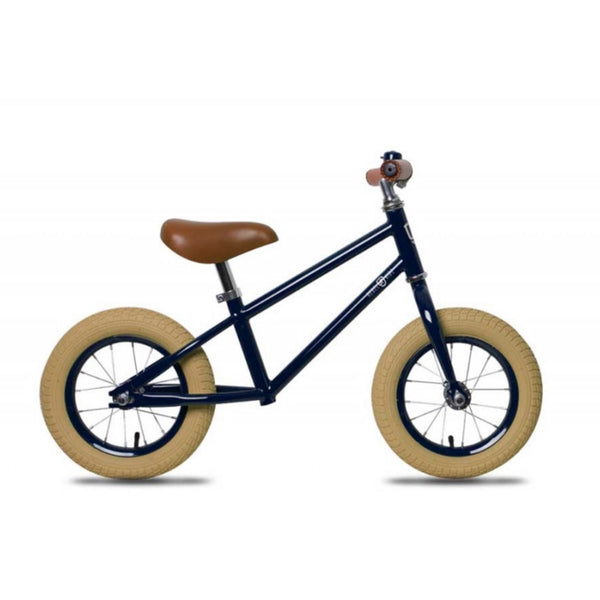 The German brand Rebel Kidz is one of the best specialists in balance bikes for children. This "Classic Runner Bike" model is generally intended for children from 3 to 5 years old.

The "Classic Runner Bike" is very stable and robust and allows children to become familiar with the joys of a two-wheeled mode of transport.

Playful and with a resolutely vintage look, this balance bike has an adjustable saddle and handlebars to adapt to the child's size and growth.

The saddle and handles are particularly comfortable and the air-filled tires provide excellent shock absorption.

Note that this is a balance bike and not a bicycle: this model therefore has no pedals or brakes. The child will use his feet, in contact with the ground, to move the machine forward and to slow it down.
FEATURES :
Steel frame
Black

Saddle for child. Adjustable, from 32 cm to 40 cm

12.5"
Inflated tires, with very good suspension
Adjustable, from 50 cm to 59 cm
Grip, leather effect
Without brakes
Without pedals
3.8kg
Rebel Kidz

Close (esc)
SUMMER CLOSURE FROM 29.07 TO 9.08.2023
ANY ORDERS PLACED DURING THIS PERIOD WILL BE PROCESSED FROM 09.08.2023
Age verification
By clicking enter you are verifying that you are old enough to consume alcohol.