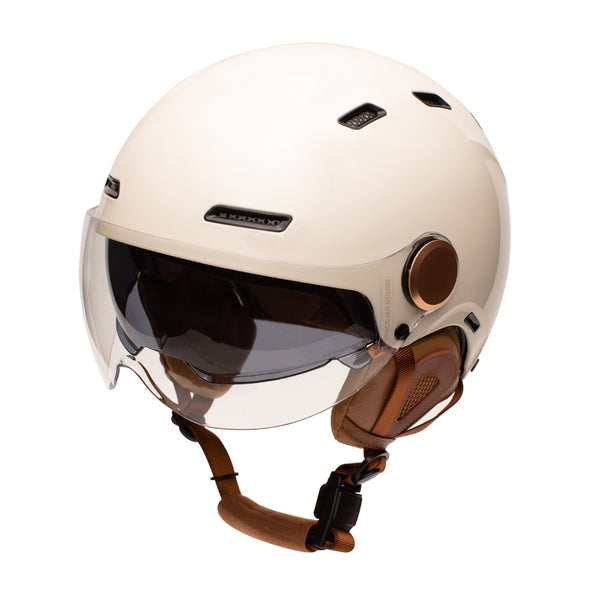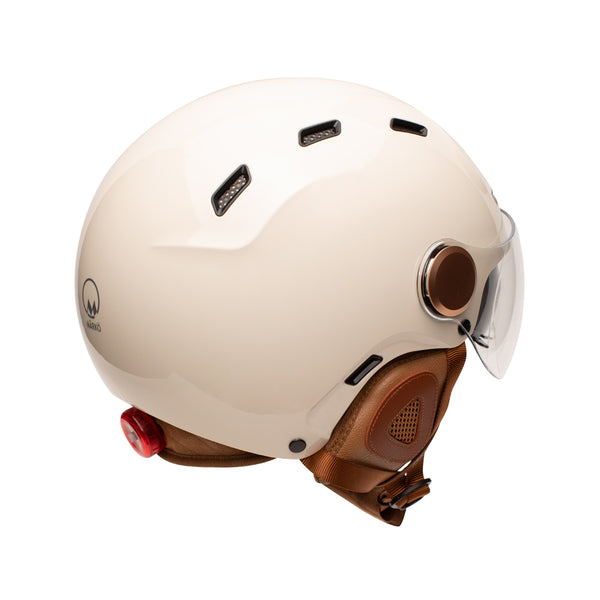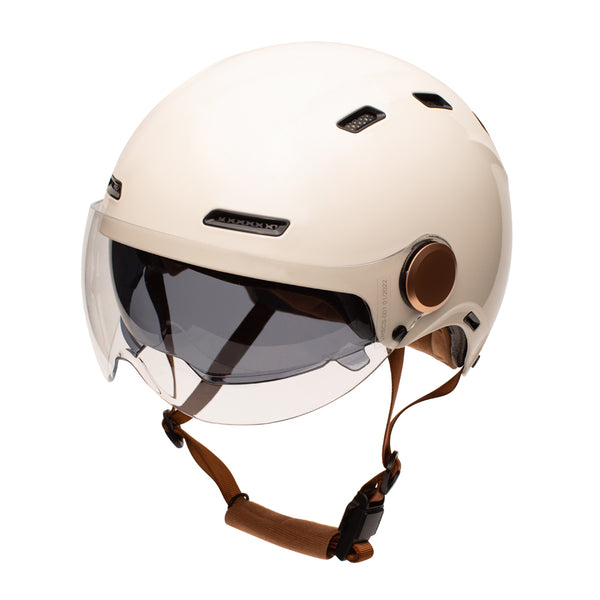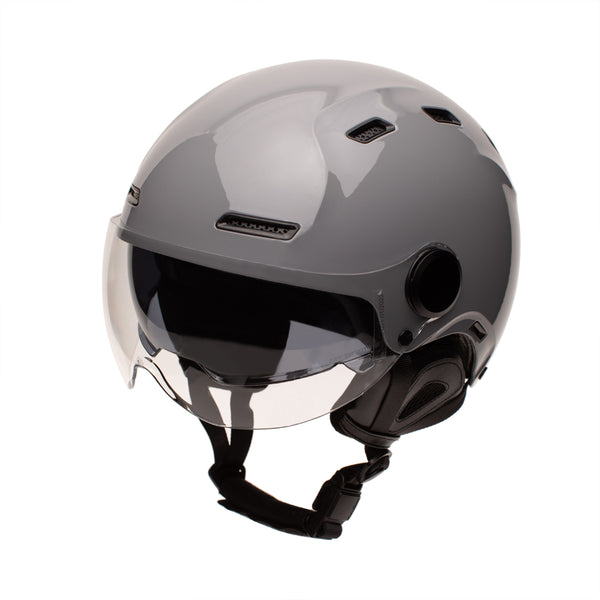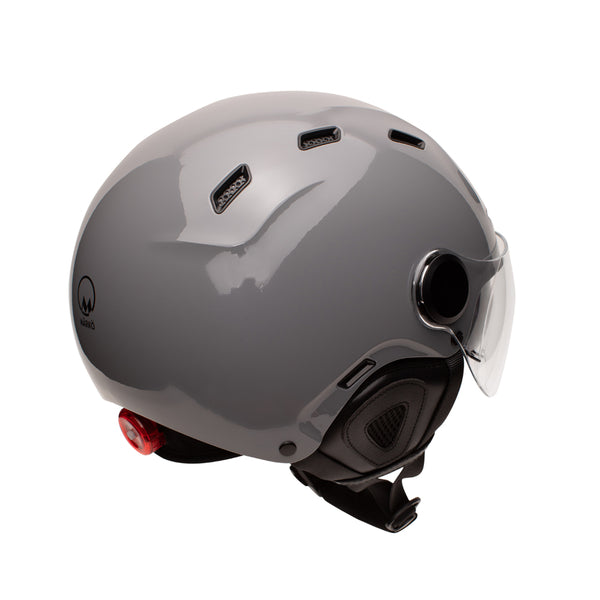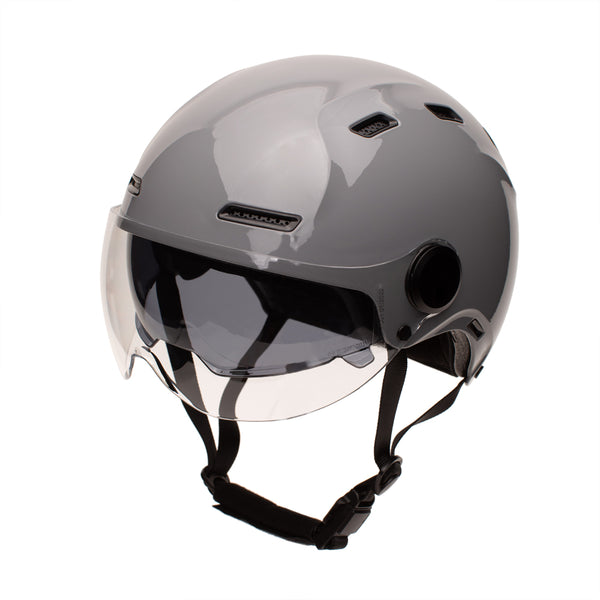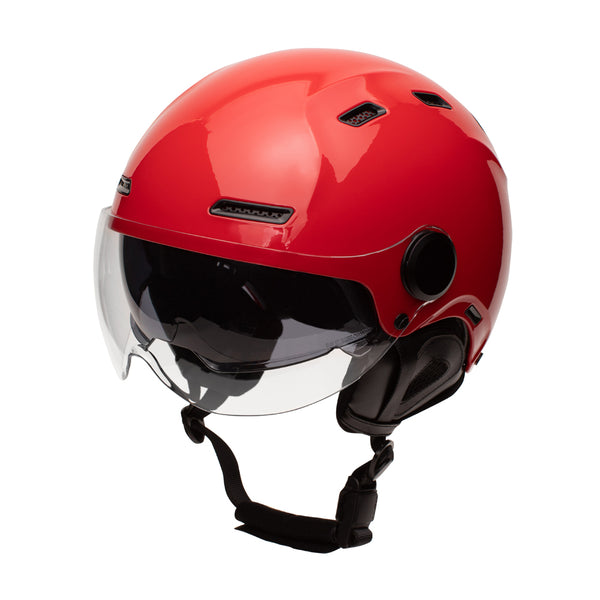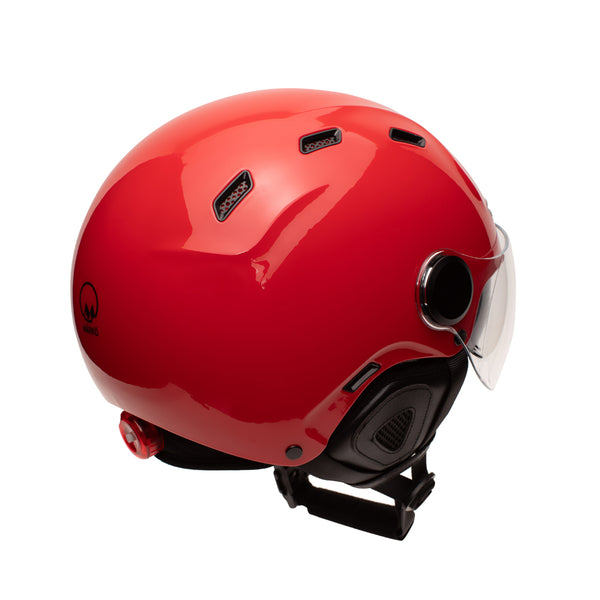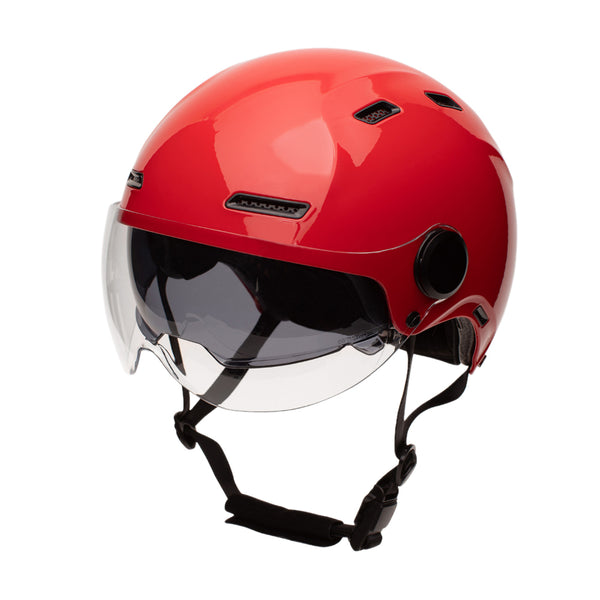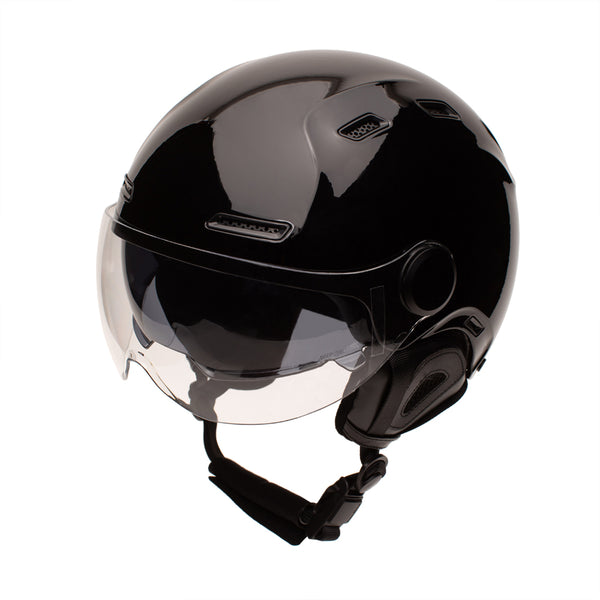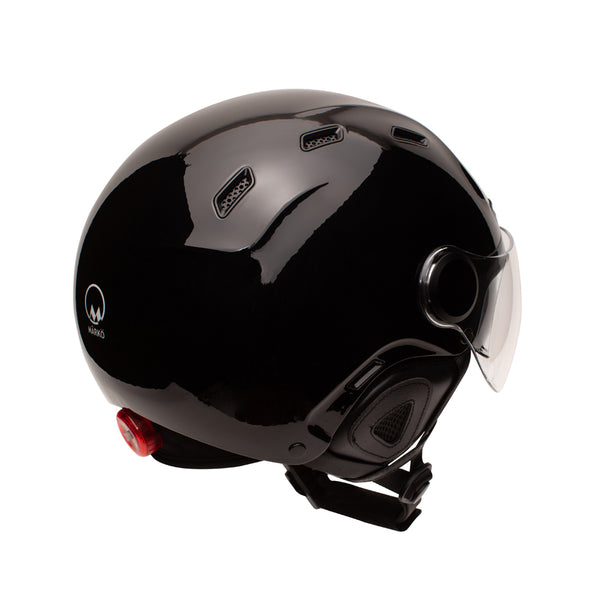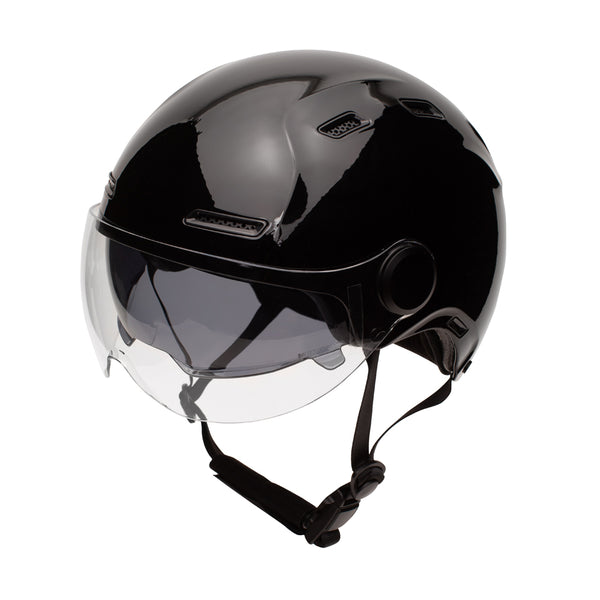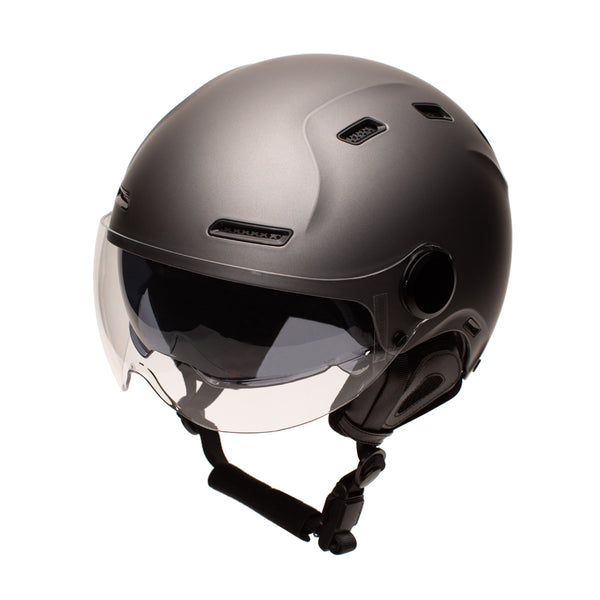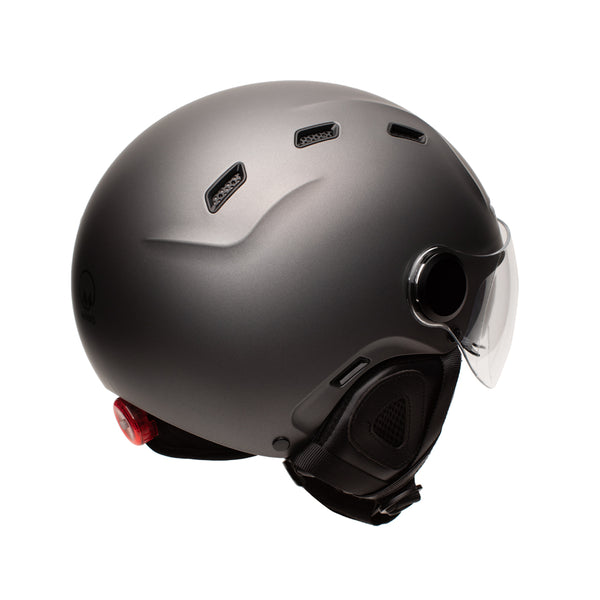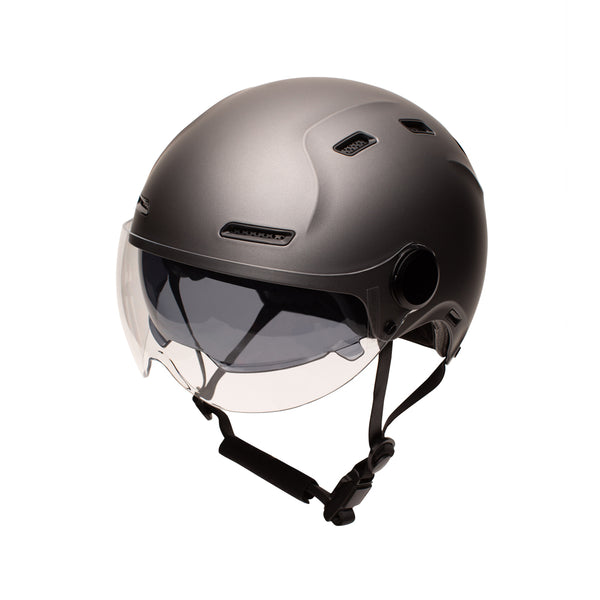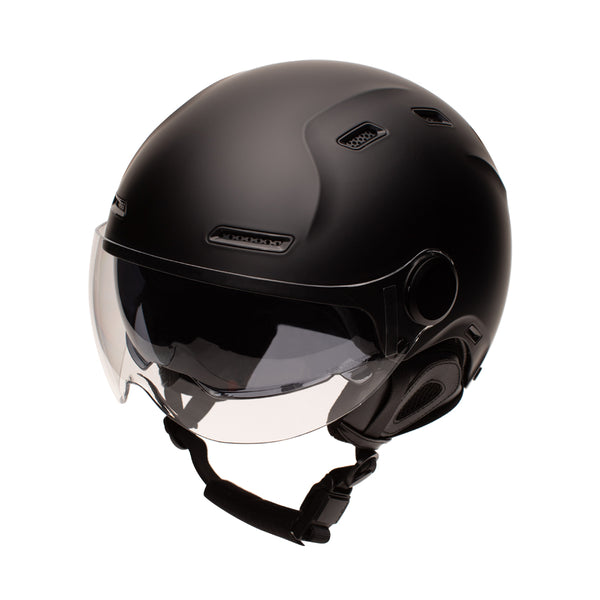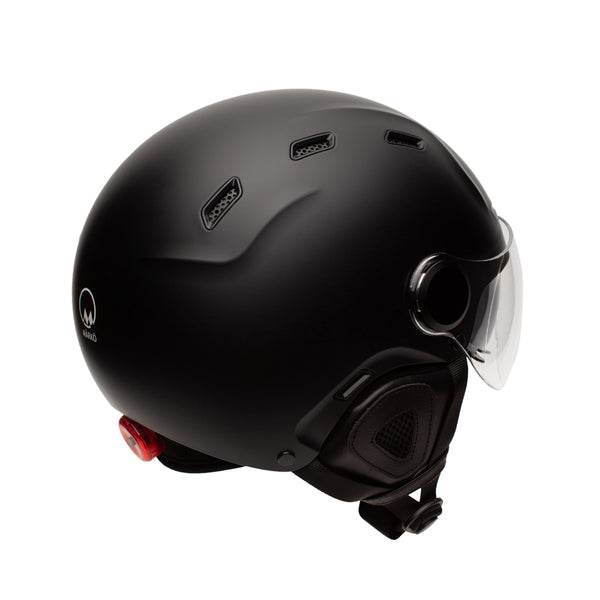 The Marko brand "JET CADENCE" bicycle helmet consists of a robust enveloping shell in CE EN1078 approved polycarbonate and an inner foam in breathable, removable and washable fabric. The ear flaps are removable and allow you to keep yourself warmer during the winter season.

The helmet is composed of multiple ventilations to facilitate the ventilation of the helmet during high temperatures in order to avoid perspiration. It has a removable clear visor as well as an integrated sun visor for more comfort on sunny days.

The helmet is equipped with lighting located at the back with 3 different light intensities for more visibility and safety during your journeys. Easy to use, the helmet adjusts to your head size using its adjustable wheel located at the back and its Fidlock closure system.
FREE DELIVERY ALL OVER METROPOLITAN FRANCE
TECHNICAL CHARACTERISTICS :
Sizes: S/M and L/XL (adjustable dial)
Weight: 700g (+/- 50g)
Approval: CE EN1078
Comes with carrying case
Polycarbonate shell
Alcantara interior
Interior foam in breathable fabric, removable and washable
Removable headset
Fidlock closure
Wide field of vision
CE EN 166 - EN 14458 approved visor
Integrated sun visor
Aluminum visor mechanism
Colorless anti-scratch screen supplied with the helmet
Removable visor
Multiple vents
SIZES:
To find your helmet size, you must have a tape measure. If you don't have one, take a piece of string and a ruler to report the length you find. Place the tape measure or string about 2.5 cm above your eyebrows, where your skull is widest.
Once you have found your height in centimeters, please refer to the table above.
It sometimes happens that we are between two sizes, in this case we advise you to choose the smaller size. It is better to have a slightly too small helmet with a little discomfort (time for the foams to settle), than to have a large and therefore dangerous helmet.
ABOUT THE MARKO BRAND:
The French brand Mârkö has been a specialist in the manufacture of quality motorcycle and scooter helmets for many years. It is recognized for its vintage style which goes perfectly with neo-retro motorcycles. Today Mârkö is developing to offer its know-how to cyclists with the manufacture of bicycle helmets.
Close (esc)
SUMMER CLOSURE FROM 29.07 TO 9.08.2023
ANY ORDERS PLACED DURING THIS PERIOD WILL BE PROCESSED FROM 09.08.2023
Age verification
By clicking enter you are verifying that you are old enough to consume alcohol.