CARTE CADEAU ROUES 75,00 EUR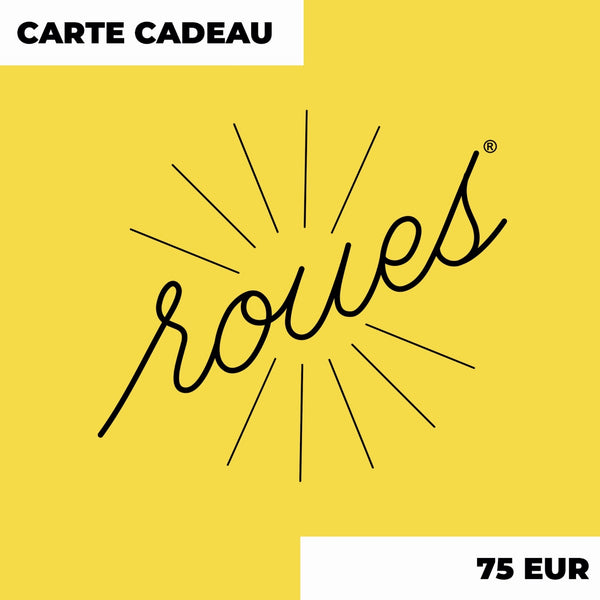 Choisissez une carte cadeau à offrir à la personne de votre choix. Elle pourra alors utiliser le montant offert sur tout le catalogue de la boutique ROUES via un code personnel à saisir lors du passage en caisse. 

Cette carte sera valable pendant 1 an à partir de la date d'achat de celle-ci. Elle devra exclusivement être utilisée sur le site internet de ROUES.

La carte cadeau est un excellent moyen de faire plaisir à la personne souhaitée car c'est elle qui fera, grâce à votre générosité, le choix de l'article ou de la prestation qui lui conviendra le mieux. 

En fonction du montant offert et disponible, la carte pourra soit couvrir l'intégralité du prix de vente ou constituer une "remise/réduction" partielle qui s'appliquerait sur le/les article/s choisi/s lors du passage en caisse. 
Close (esc)
SUMMER CLOSURE FROM 29.07 TO 9.08.2023
ANY ORDERS PLACED DURING THIS PERIOD WILL BE PROCESSED FROM 09.08.2023
Age verification
By clicking enter you are verifying that you are old enough to consume alcohol.