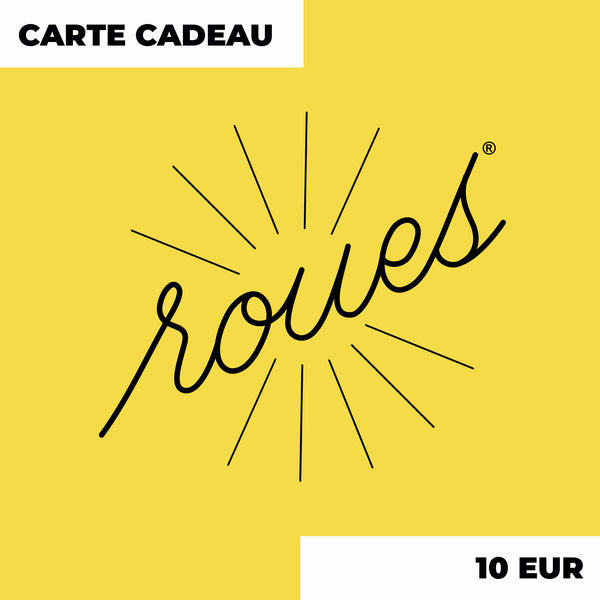 Choose a gift card to offer to the person of your choice. She can then use the amount offered on the entire catalog of the ROUES shop via a personal code to be entered during checkout.

This card will be valid for 1 year from the date of purchase. It must exclusively be used on the ROUES website.

The gift card is an excellent way to please the desired person because it is they who, thanks to your generosity, will choose the item or service that suits them best.

Depending on the amount offered and available, the card may either cover the entire sale price or constitute a partial "discount/reduction" which would apply to the item(s) chosen at checkout.
Close (esc)
SUMMER CLOSURE FROM 29.07 TO 9.08.2023
ANY ORDERS PLACED DURING THIS PERIOD WILL BE PROCESSED FROM 09.08.2023
Age verification
By clicking enter you are verifying that you are old enough to consume alcohol.