CABLE - KRYPTOFLEX 410 WITH TWO LOOPS, 120 CM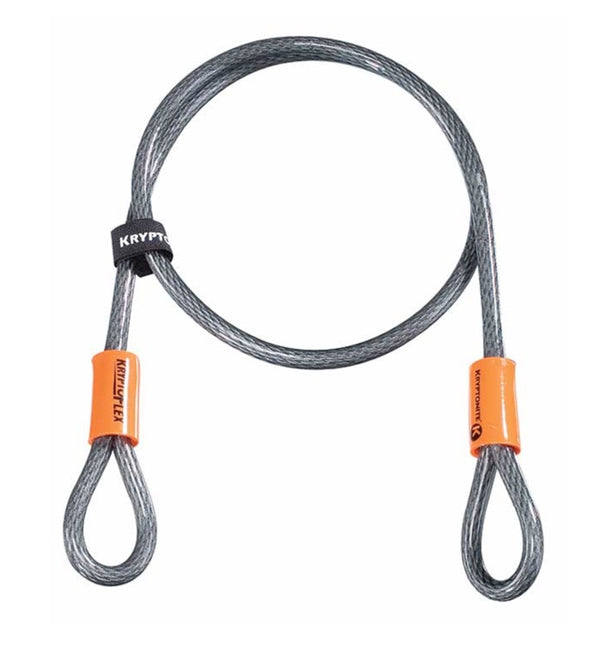 120 cm long steel two-loop cable from the KRYPTONITE brand. Ideal for securing a wheel and/or accessories (helmet etc...). To be used in addition to a lock .

Perfect for accessory and/or wheel security when combined with a Kryptonite lock
FEATURES :
Two-loop cable can be used with all Kryptonite U-locks, disc locks, folding locks and padlocks
10 mm steel cable offering increased resistance against cut attempts. Vinyl protective layer.
Cable diameter: 10 mm, cable length: 120 cm
Primary color: gray
0.32Kg
MANUFACTURER'S WARRANTY :
For life
Cycling
Close (esc)
SUMMER CLOSURE FROM 29.07 TO 9.08.2023
ANY ORDERS PLACED DURING THIS PERIOD WILL BE PROCESSED FROM 09.08.2023
Age verification
By clicking enter you are verifying that you are old enough to consume alcohol.