BMX BOGARDE - TURBO BLACK 24"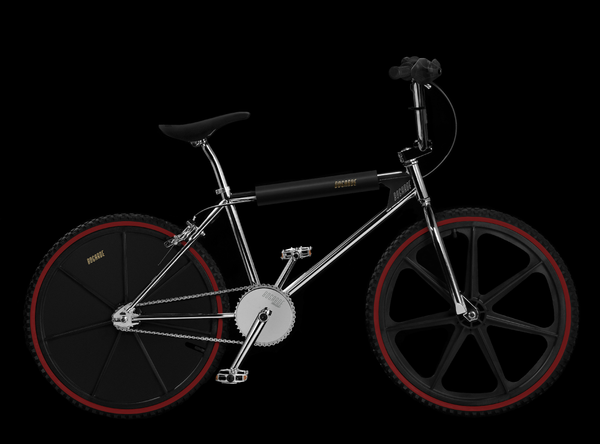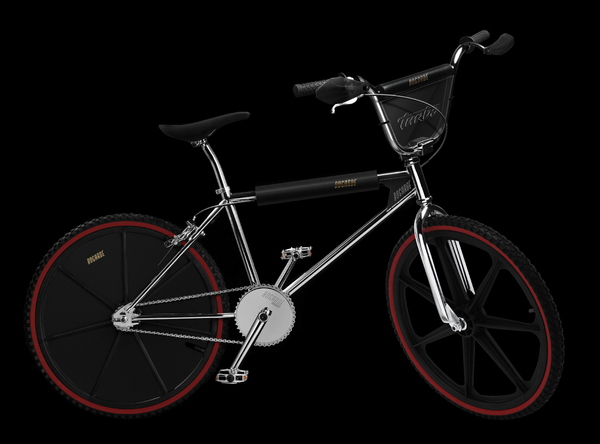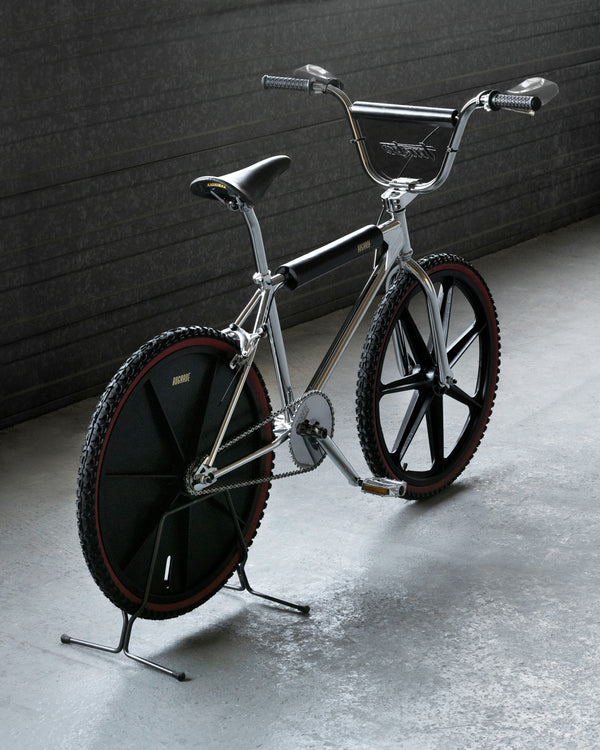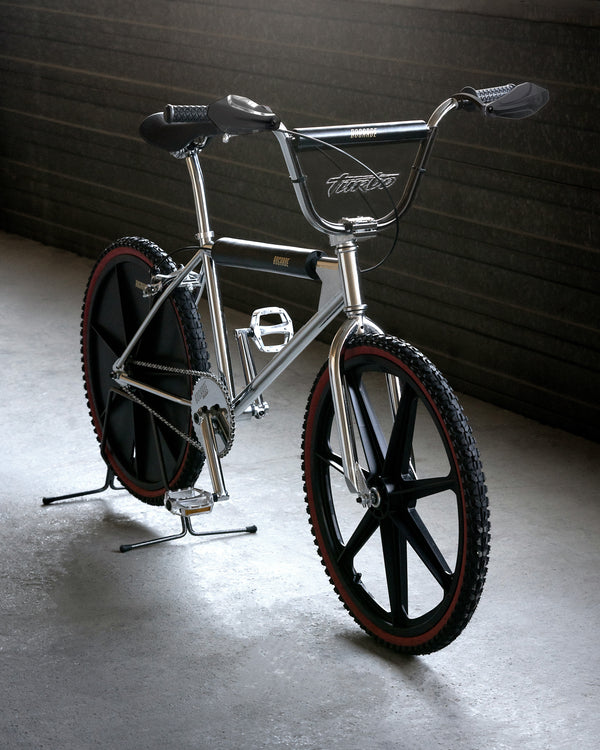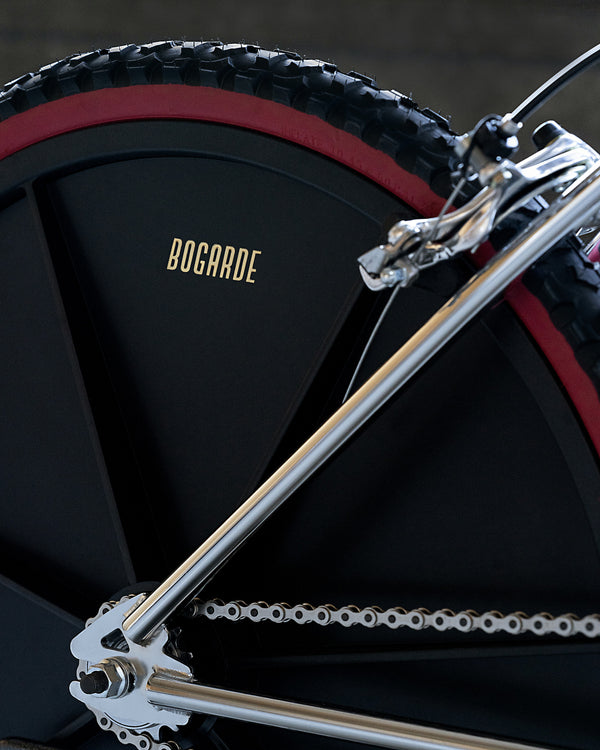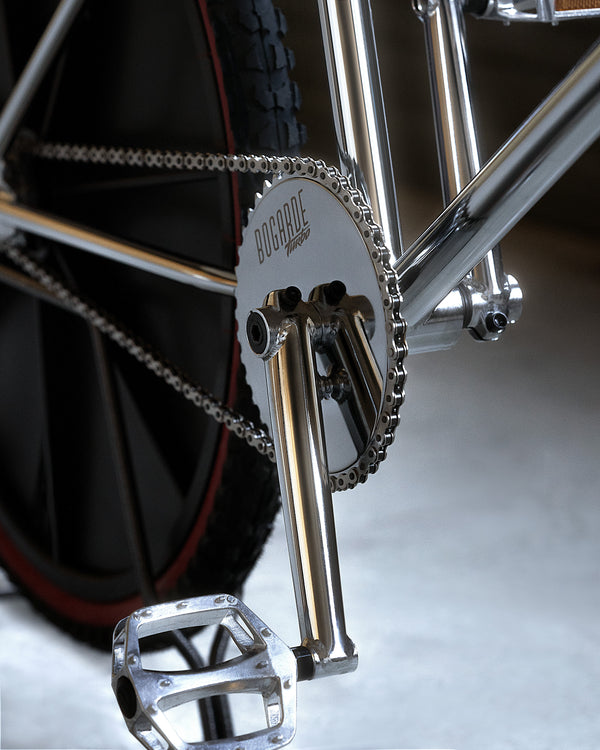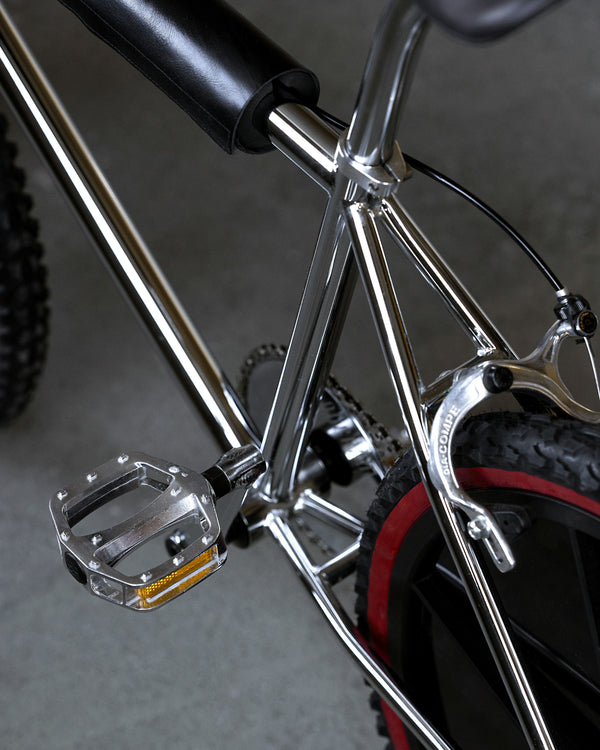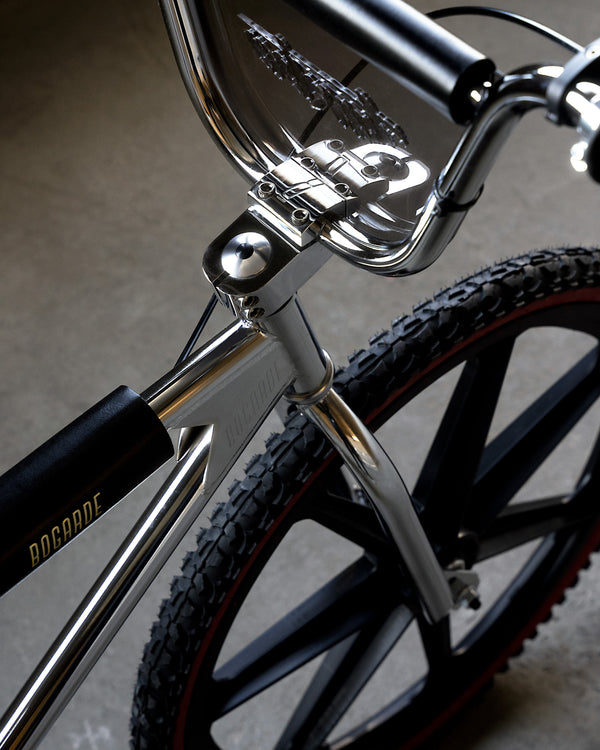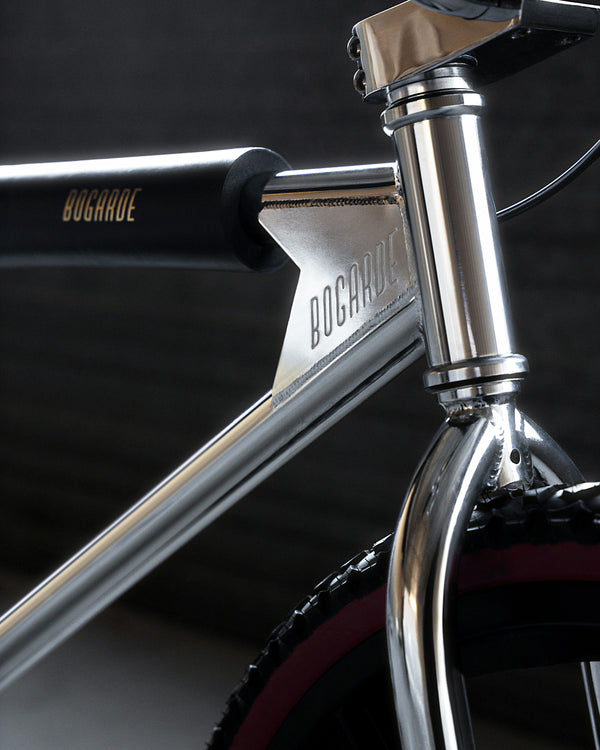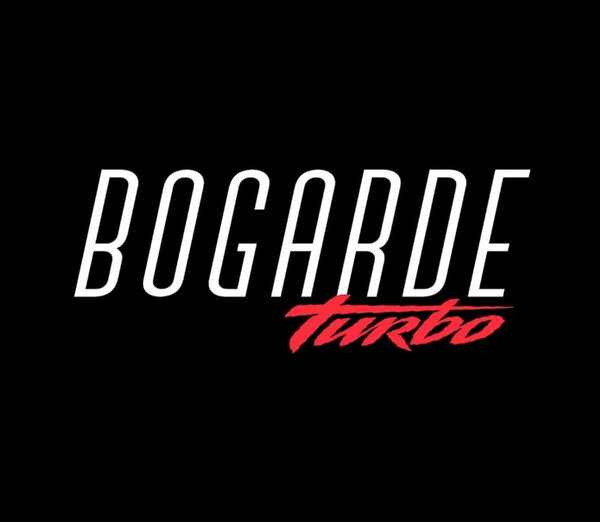 Bogarde revives the original spirit of the BMX, the iconic bike of the 80s and 90s, while injecting it with premium materials and a resolutely retro-futuristic look.
It took no less than 3 years for the French brand to develop this bike, which strictly respects the legendary codes of BMX and gives it a sleek and modern urban design.
The "Turbo" model has additional components such as the wrist guards & the plexiglass front plate as well as the solid rear wheel and the red stripe tires.

FEATURES :
21' full Cr-mo 4130 (twice as strong as ordinary steel), triple reinforced, mirror chrome finish, gusset engraved with the Bogarde logo
In Cr-mo 4130, mirror chrome finish
"Turbo" in black plexiglass
24", black, spokes, Original Skyway Tuffwheels T-spokes Black, made in the USA. Solid rear wheel kit, black color decorated with the brand logo in gold letters, removable
Kenda K50, 24" x 1.75, amberwall, red walls
Mirror chrome finish, Bogarde logo engraving
16T, Dicta
3 inch Cr-mo, pin type, mid BB, chrome mirror finish
Alloy body, 9/16. Cr-mo axle
Kashimax Aeromax, black leather upholstery. Cr-mo rails. Chrome rivets
Premium leather from France, black, padded, BOGARDE marking in gold letters, on the side bar & on the handlebar
black with black plexiglass wrist guards
With pads. Dia Compe Tech 4 aluminum lever. 883Q aluminum caliper
1 single speed (it's a BMX)
Chrome mirror
Comes 90% assembled
Approx. 12kg
French brand, assembly made in France
This bike is suitable for people between 1.70 and 1.95 m tall.




ABOUT BOGARDE:

The Parisian brand Bogarde designs and publishes premium bikes mainly inspired by the BMXs of the 80s and 90s which are making their big comeback in our urban landscapes.

Bogarde marvelously mixes the codes of BMX with manufacturing techniques and cutting-edge materials while infusing the exact dose of the street-culture side of this iconic object.

It took three years of meticulous studies, tests and drastic checks to come to the end of the current range. A work that notably led to successive collaborations with the luxury house Dior for series of numbered BMXs, sold at 25,000 EUR each.

(Travis Barker, Blink 182 drummer on one of the Bogarde X Dior models)
The mastery of the Bogarde manufacture in the field of BMX has no equal. Each model is carefully structured. Style and quality are perfectly synchronized.








Close (esc)
SUMMER CLOSURE FROM 29.07 TO 9.08.2023
ANY ORDERS PLACED DURING THIS PERIOD WILL BE PROCESSED FROM 09.08.2023
Age verification
By clicking enter you are verifying that you are old enough to consume alcohol.