BELLECOUR 26" - COULEUR BLEU NUIT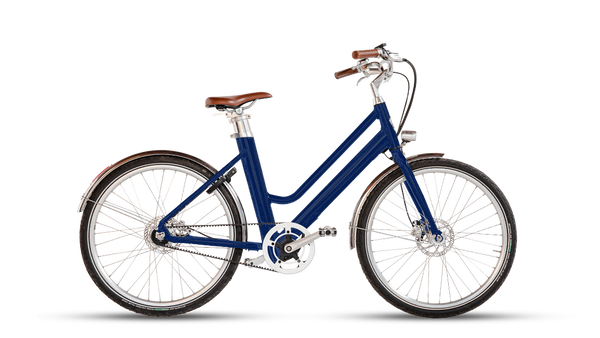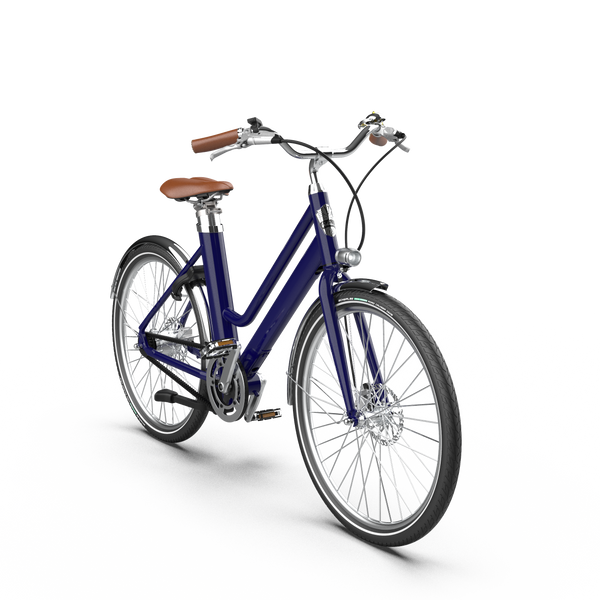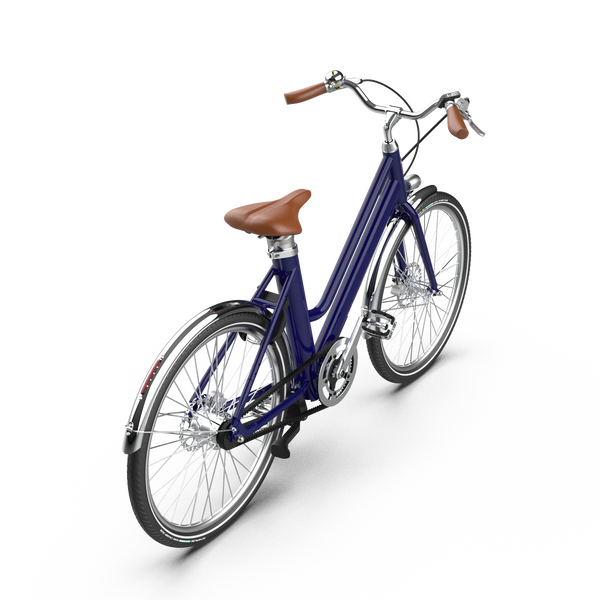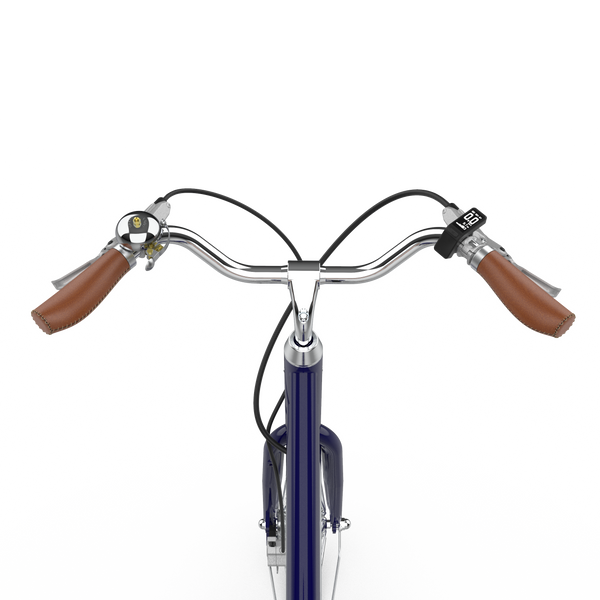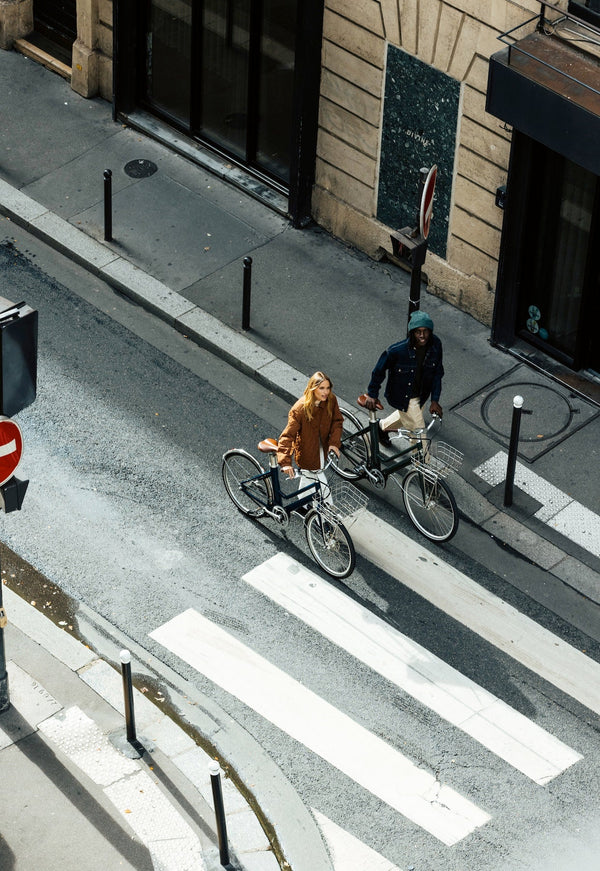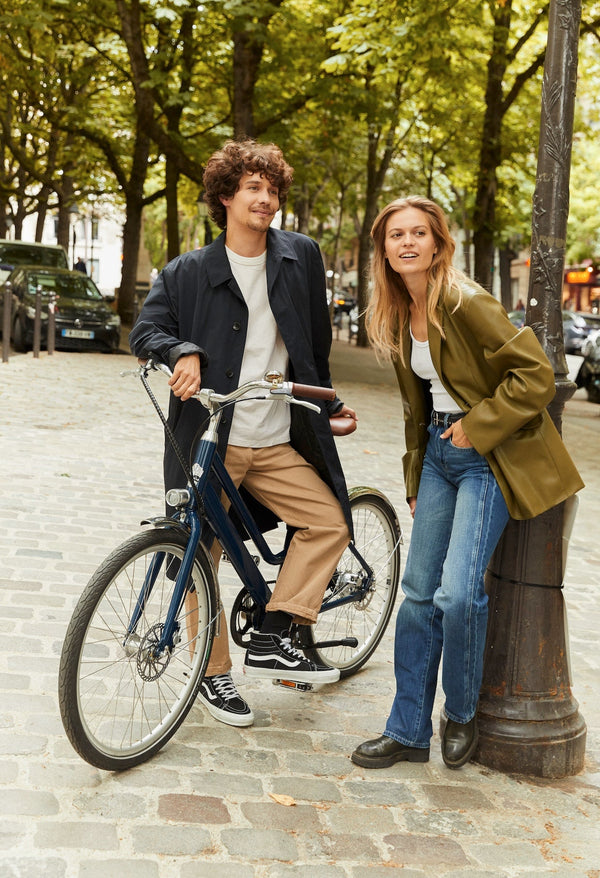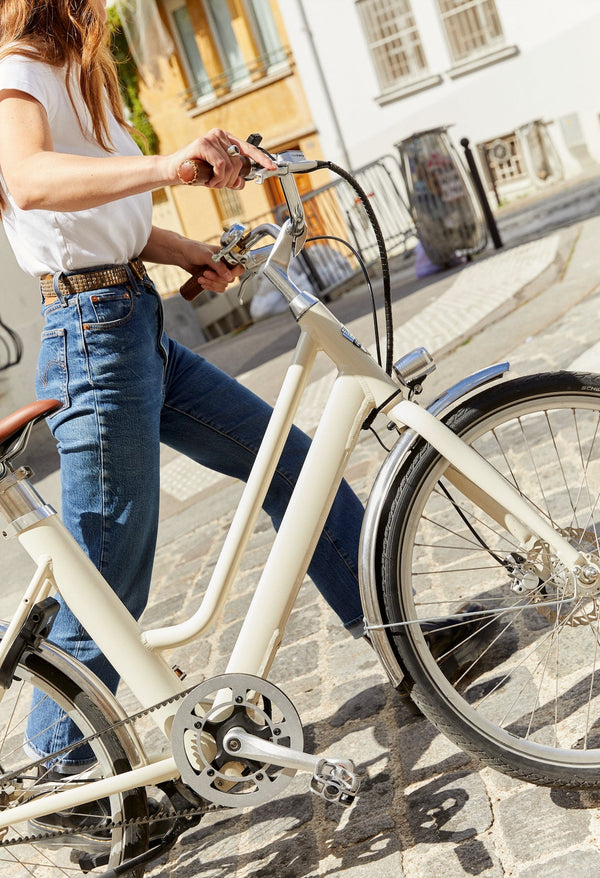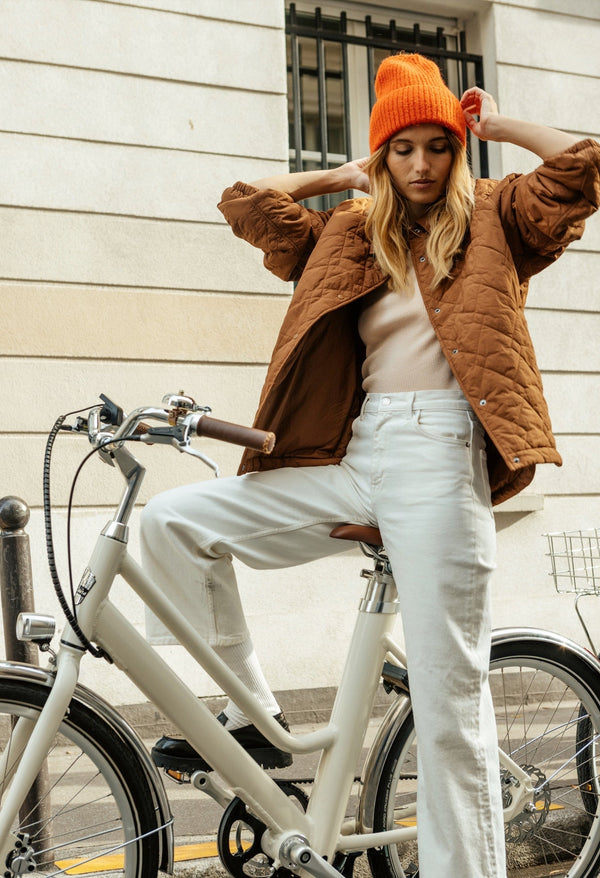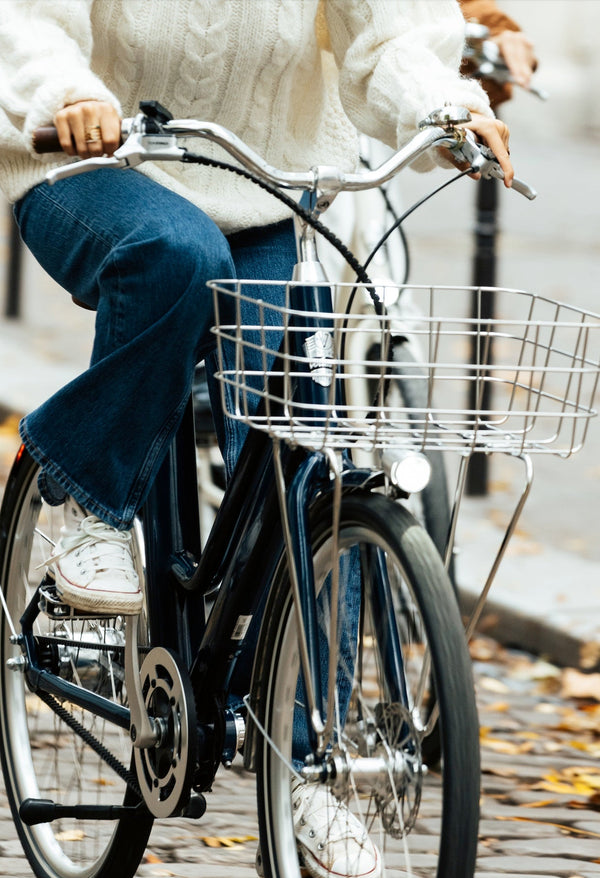 Le Bellecour est un vélo électrique au design intemporel, pensé pour une utilisation urbaine au quotidien.

En version roues 26" il s'adresse particulièrement aux cyclistes mesurant entre 1,55 m et 1,75 m.

Les pièces chromées viennent sublimer ses lignes tandis que les éléments d'assistance électrique (moteur, batterie, capteur...) sont intégrés subtilement sans dénaturer sa silhouette.

Facile à enjamber et avec position de conduite droite, ce vélo électrique avec batterie amovible est idéal comme moyen de transport de tous les jours.

Grâce au capteur de couple dans le pédalier et son moteur co-développé par les équipes Voltaire, l'assistance se met en route en une fraction de seconde, pour une conduite à la fois souple et efficace.

Habillé d'une large selle et orné de deux poignées élégantes aux coutures contrastantes avec repose-mains, le Bellecour offre le meilleur compromis entre style et confort.

Ce vélo électrique dissimule sa batterie amovible sous sa selle, abaissant le centre de gravité sous le cycliste. Couplée à un empattement court, cette particularité offre un équilibre et une maniabilité exceptionnels. Son assistance, avec capteur de couple dans le pédalier, s'adapte aux envies de l'utilisateur et délivre une sensation de conduite idéale.

 
CARACTERISTIQUES :
Aluminium série 6061 T6

Acier
Moyeu arrière co-développé par Voltaire, 1,5 kg, 250 W, 35 Nm (équivalent à 65 Nm en moteur pédalier).
Capteur de couple co-développé par Voltaire, situé dans le pédalier, lecture de la puissance sur 360°.
Un écran de contrôle indépendant, écran 1,3" OLED avec deux boutons.
3 modes d'assistances électriques disponibles

Par courroie et pédalier aluminium 58T, réglage de la tension par boitier excentrique, ouverture sur les haubans
Système Toptrans, gage de propreté & convenance, plus grande durabilité, sans entretien, utilisation silencieuse
Freins à disques hydrauliques Tektro

Roues 26". Jantes Mach 1 double paroi
Pneus 47-559 ou 47-622 Schwalbe RoadCruiser Plus Green Compound avec bandes anti-crevaison de 3 mm
Alloy 31.6 x 400 mm Offset 0
Garde-boues en acier inoxydable Bastia Parafanghi
Lampe LED avant (100 lux)
Signature visuelle à 4 points LED intégrées dans le garde-boue
Cadenas de roue arrière AXA (deux clés fournies)

Béquille centrale Atranvélo
Emplacement dans le tube de selle, amovible, 2,5 kg, 36 V, 360 Wh, cellules lithium-ion Samsung 21700
De 40 à 70 km
Chargeur Voltaire. Charge complète (de 0 à 100%) en 2h30 sur secteur 

Réglable, en mousse haute densité
Crane, cloche chromée, 55 mm
21,5 kg
GARANTIE CADRE, MOTEUR & BATTERIE :
2 ans
EN-15194 (VAE) et EN-62133 (Batterie)
- Porte bagage arrière à 95,00 EUR
- Batterie additionnelle à 449,00 EUR
La notice d'emploi du vélo "BELLECOUR" est à télécharger ici 
Close (esc)
SUMMER CLOSURE FROM 29.07 TO 9.08.2023
ANY ORDERS PLACED DURING THIS PERIOD WILL BE PROCESSED FROM 09.08.2023
Age verification
By clicking enter you are verifying that you are old enough to consume alcohol.