SURFSKATE - J.O.B BLUE TIGER - 31"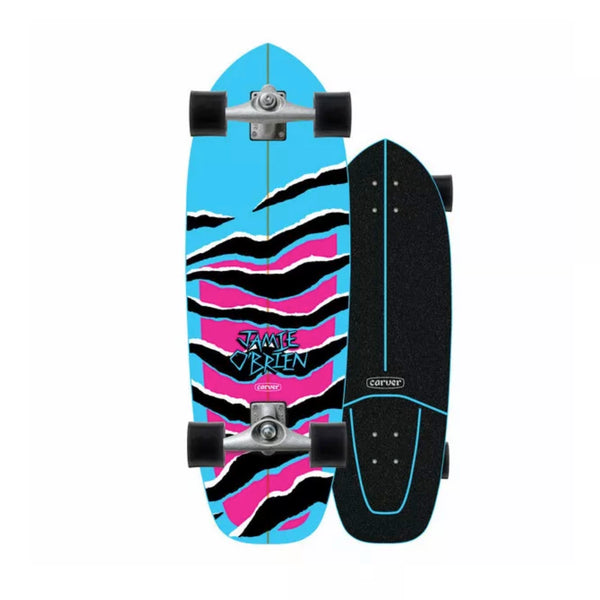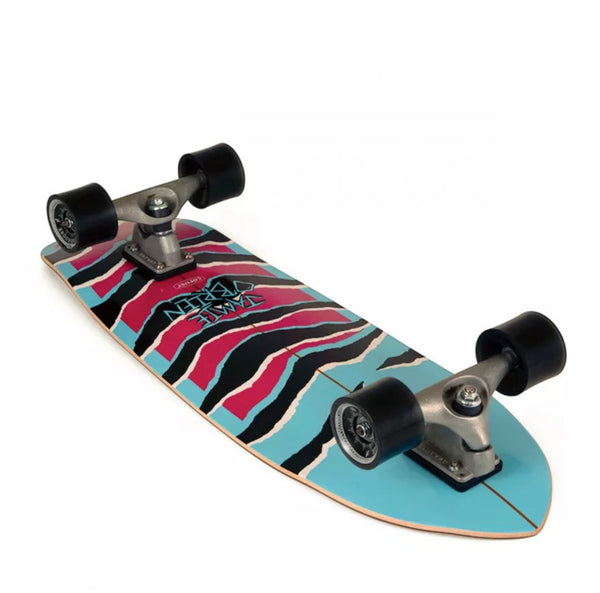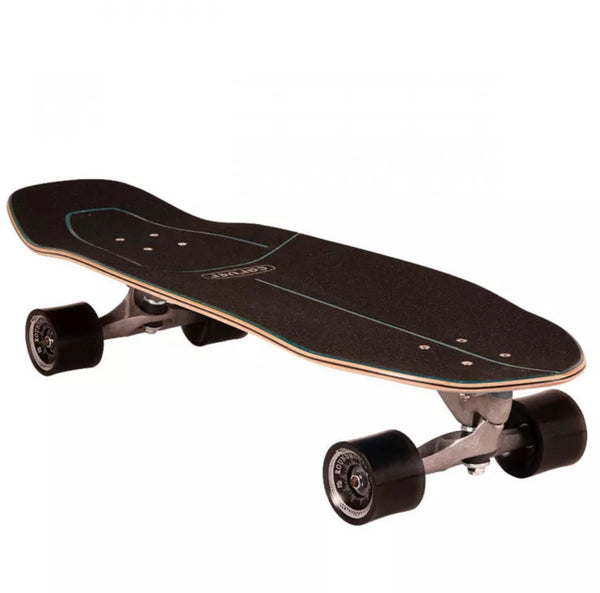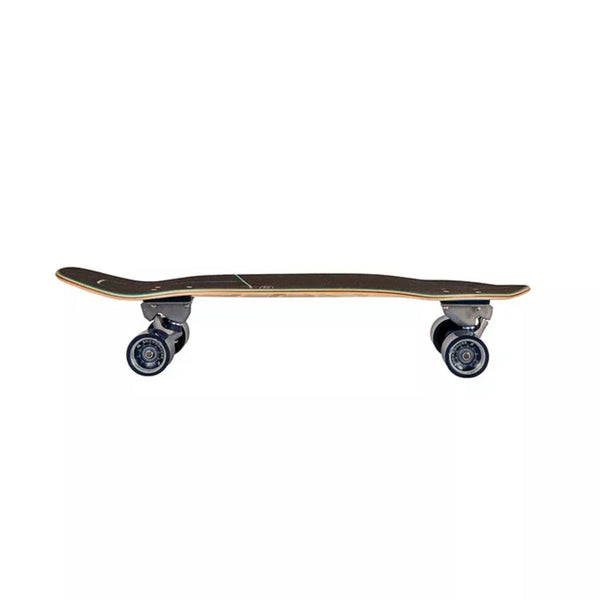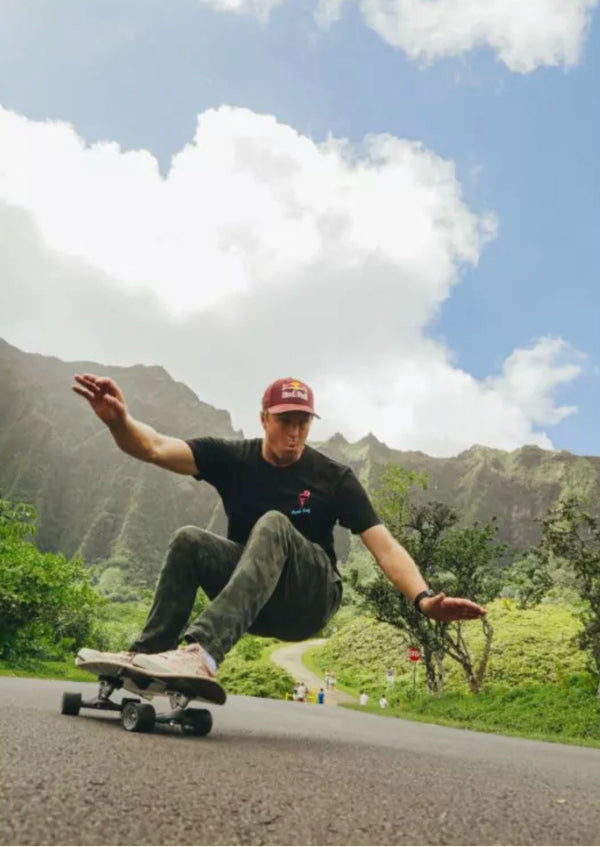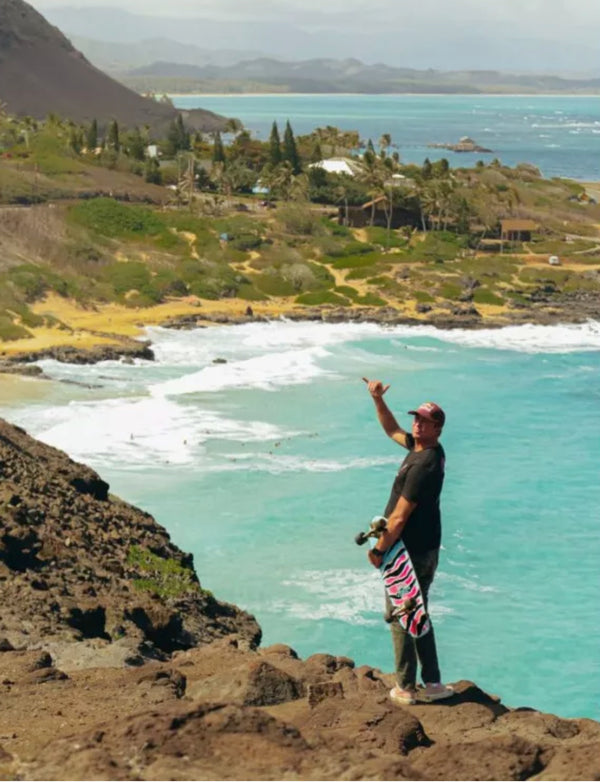 Avec le BLUE TIGER 31", le surfeur Jamie O'Brien a voulu proposer un surfskate accessible à tous, tant en termes de taille que de concave. Le contrefort offre un soutien sous les pieds avant et arrière, ce qui vous permet de prendre de la vitesse avec une facilité surprenante et d'effectuer des manœuvres.

Le BLUE TIGER 31" 2022 deviendra votre compagnon sur la route, dans le skate park ou sur la pumptrack.

 

 

CARACTERISTIQUES :

31" (78,74 cm)
10,125" (25,71 cm)
17" (43,18 cm)
3.5" (8,89 cm)
6.25" (15,875 cm)
Erable, 7 plis
C7
69mm Concave Smoke 78A
Intégrés
A PROPOS DE CARVER :
Les planches de la marque Made in USA ne sont ni des skates, ni des longboards mais bien des Surfskates. Faites pour rider ou pour cruiser dans les rues de la ville, elles sont également adaptées pour les bowls et les rampes.

C'est en 1996 que l'aventure Carver a débuté et ne cesse son développement.Lors d'un été calme à Venice Beach, un des spots de surf mythiques de Californie, Greg Falk et Neil Carver avaient surfé tout l'hiver et étaient impatients de surfer des vagues dans l'eau chaude estivale lors des longs jours d'été mais les vagues n'étaient pas au rendez-vous.

Les seigneurs de Dogtown ont une histoire similaire les amenants à inventer le Skateboard, Greg et Neil en ont profité pour inventer les premiers trucks de surf skate permettant des courbes pleines de sensations.

En dessérant les trucks des planches de skate classiques on obtenait seulement de l'instabilité : Il fallait inventer de nouveaux supports de roues et aller chercher un maximum de sensations de carving.

Venice et Santa Monica sont les villes parfaites pour skater avec de larges avenues, marches et autres spots de skate, mais rien de tout cela n'apportait le feeling recherché.

A l'échelle mondiale, Carver est connu de tous les surfers du monde ! C'est pourquoi la marque s'est entourée de surfeurs professionels et d'ateliers de shape réputés pour vous proposer des produits toujours plus performants.

Taylor Knox, légende du surf, est très tôt tombé sous le charme des planches et développe en collaboration avec Carver son propre modèle Knox Kill.

Courtney Conlogue a aussi son pro-model Conlogue Sea Tiger depuis quelques années tout comme Yago Dora ou encore Tyler Ridler.

On retrouve en 2019 également de superbes modèles co-brandings développés avec des marques majeures de la scène surf comme Channel Islands et Lost Surfboards.
Close (esc)
SUMMER CLOSURE FROM 29.07 TO 9.08.2023
ANY ORDERS PLACED DURING THIS PERIOD WILL BE PROCESSED FROM 09.08.2023
Age verification
By clicking enter you are verifying that you are old enough to consume alcohol.