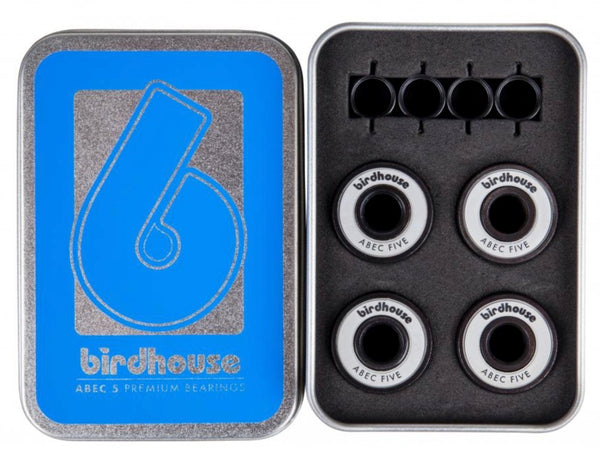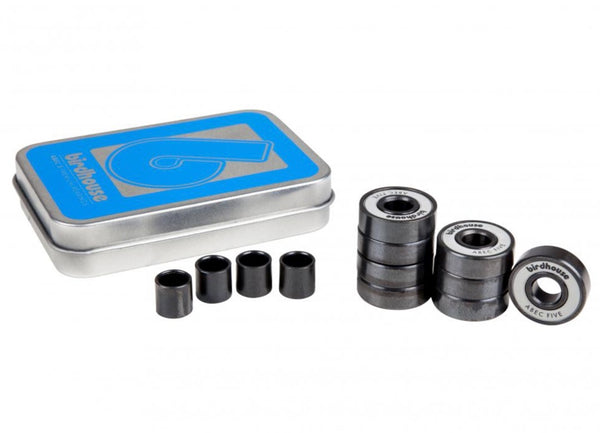 8 premium "Birdhouse" bearings
ABEC 5 (5 balls per bearing)
Bearings marked "Birdhouse"
ABOUT BIRDHOUSE:

Birdhouse Skateboards, founded by living skate legend Tony Hawk and Swedish freestyler Per Wilender, has been developing and marketing skateboard decks, wheels, bearings and street wear since 1992.
30 years after its creation, the "bird man" brand (nickname given to Tony Hawk) is still extremely active in the industry, with a team of pro skaters including Lizzie Armato, Aaron Homoki, Elliot Sloan, Clive Dixon,... and Tony Hawk.
Close (esc)
SUMMER CLOSURE FROM 29.07 TO 9.08.2023
ANY ORDERS PLACED DURING THIS PERIOD WILL BE PROCESSED FROM 09.08.2023
Age verification
By clicking enter you are verifying that you are old enough to consume alcohol.